The updated Android Calling and Texting features make it simple for your team to track and log calls from anywhere! Experience optimal call quality and seamless workflow.
Calling
Setting Up Mobile Calling
1. Mobile Profile Setting:
Review Your Web Settings for mobile calling and make sure your mobile number is set up to receive calls.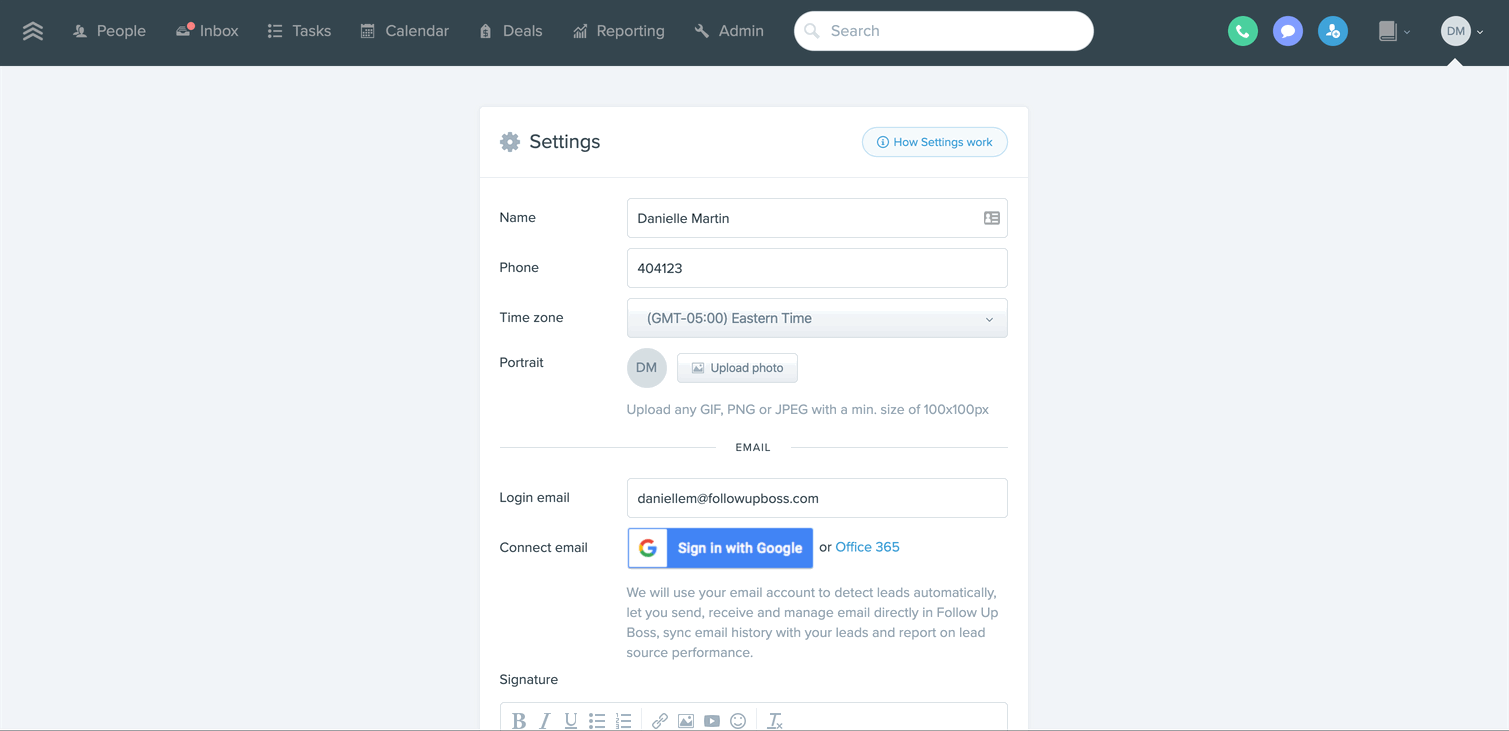 2. Android Device:
With the v2.11 update, By default, this setting will be enabled for you and will use your dialer number to make calls from your device.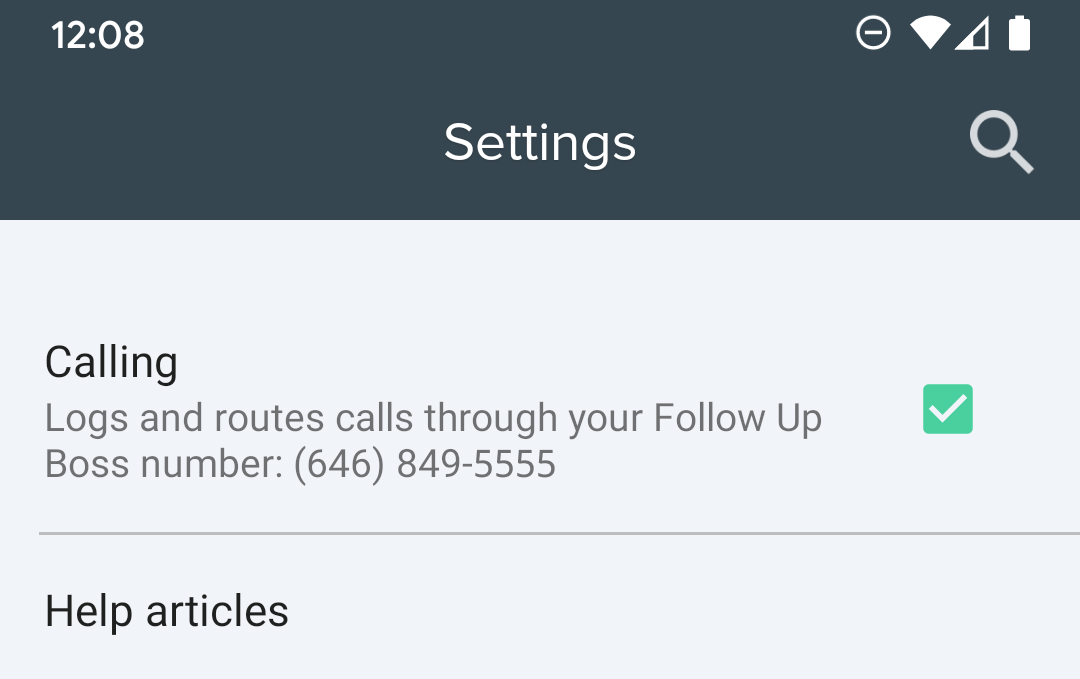 3. Optional:
Enable Call Recording to keep a record of conversations for tracking or training purposes.
Making an Outbound Call
1. From the mobile app, select the person you wish to call. Next, tap the phone number or call button to initiate the call.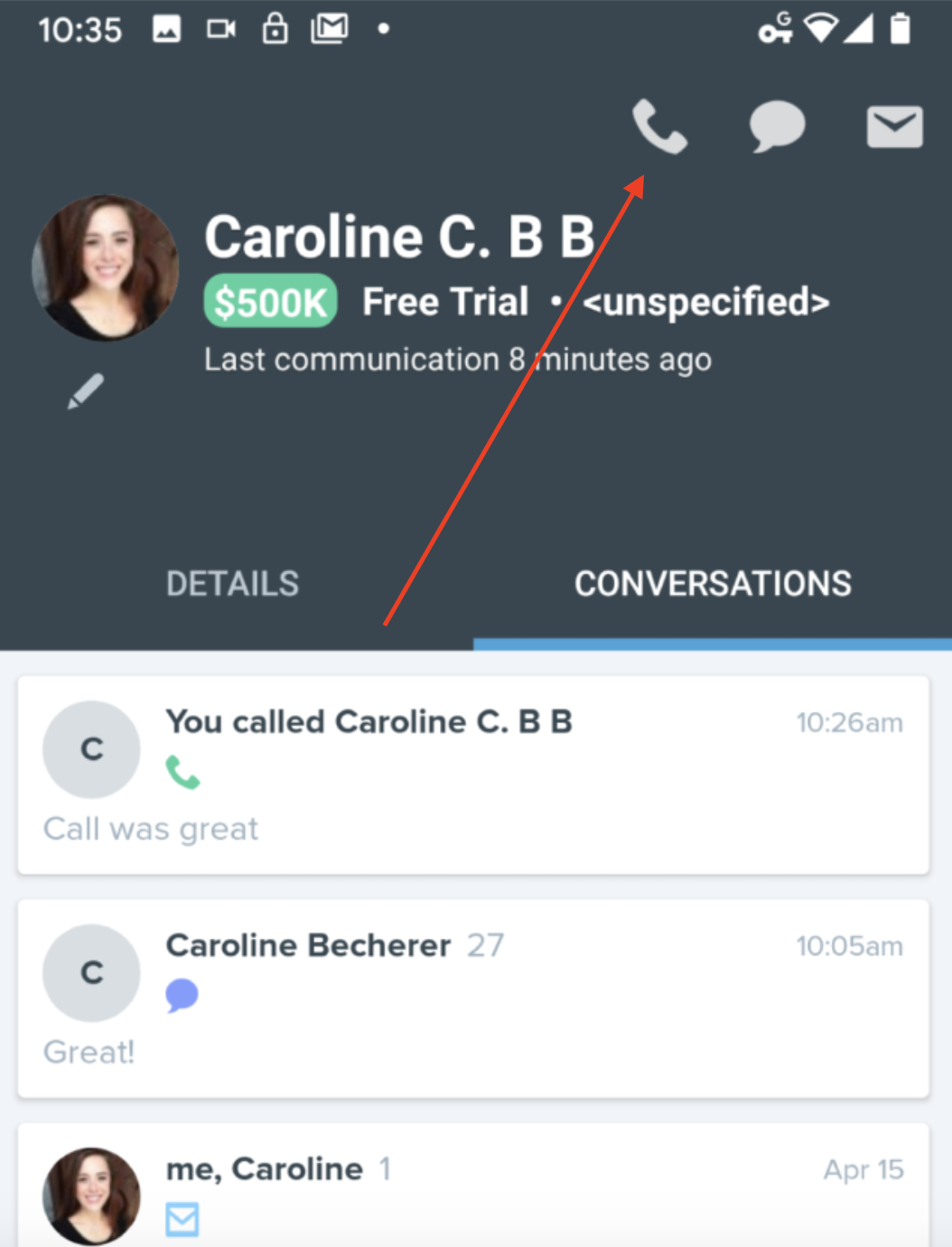 2. You'll see a prompt letting you know how the call will take place. We'll dial through your cell provider network using a temporary routing number, however your contact will see your Follow Up Boss Calling number as the Caller ID.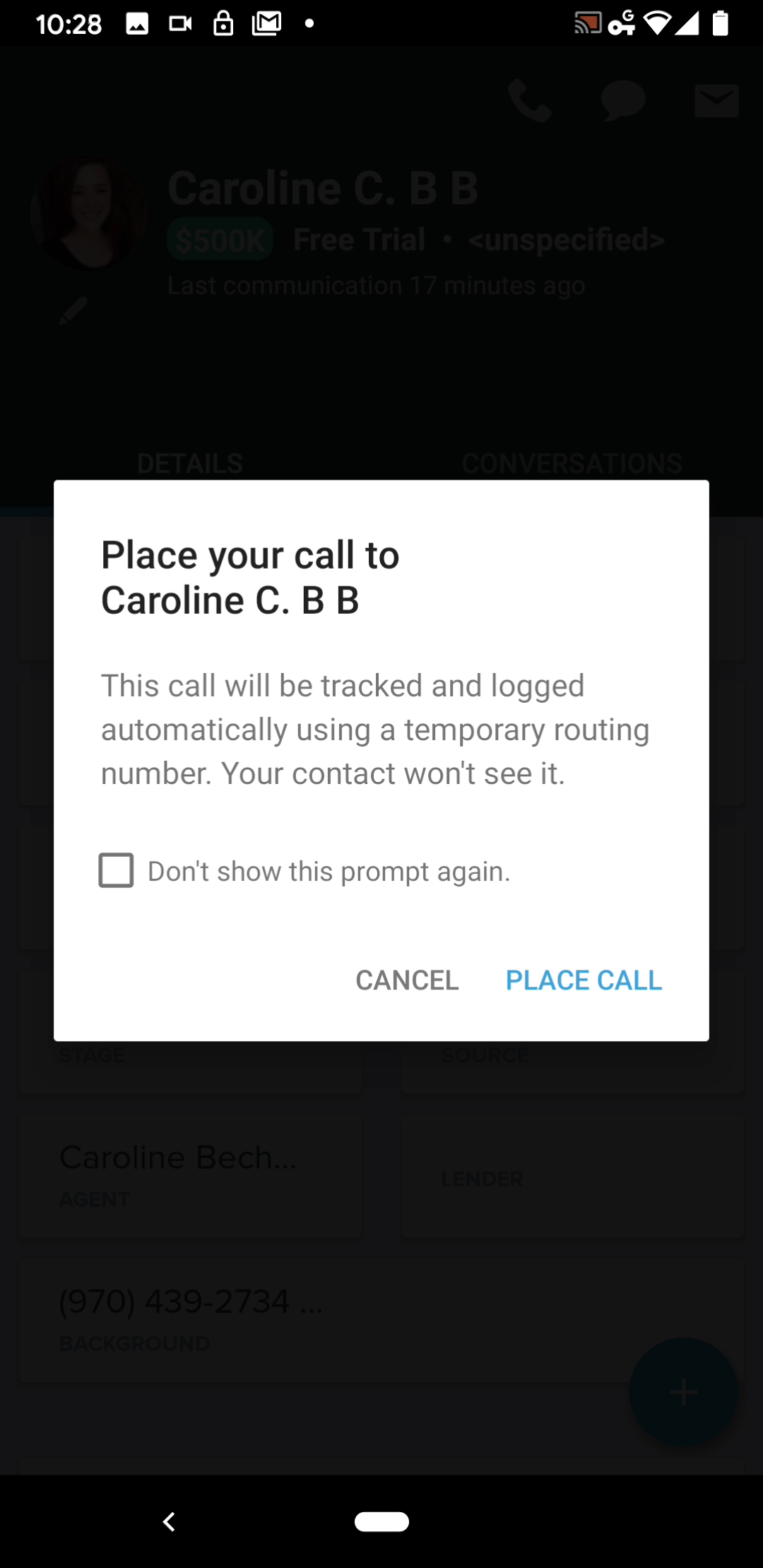 3. Tap "Place Call". To prevent being prompted again, first select "Don't show this prompt again."
4. You call will be connected using a temporary routing number. Your contact will see your Follow Up Boss Calling number as the Caller ID. In this example, the 239-360-5092 is the temporary routing number. When the call is over, simply hang up.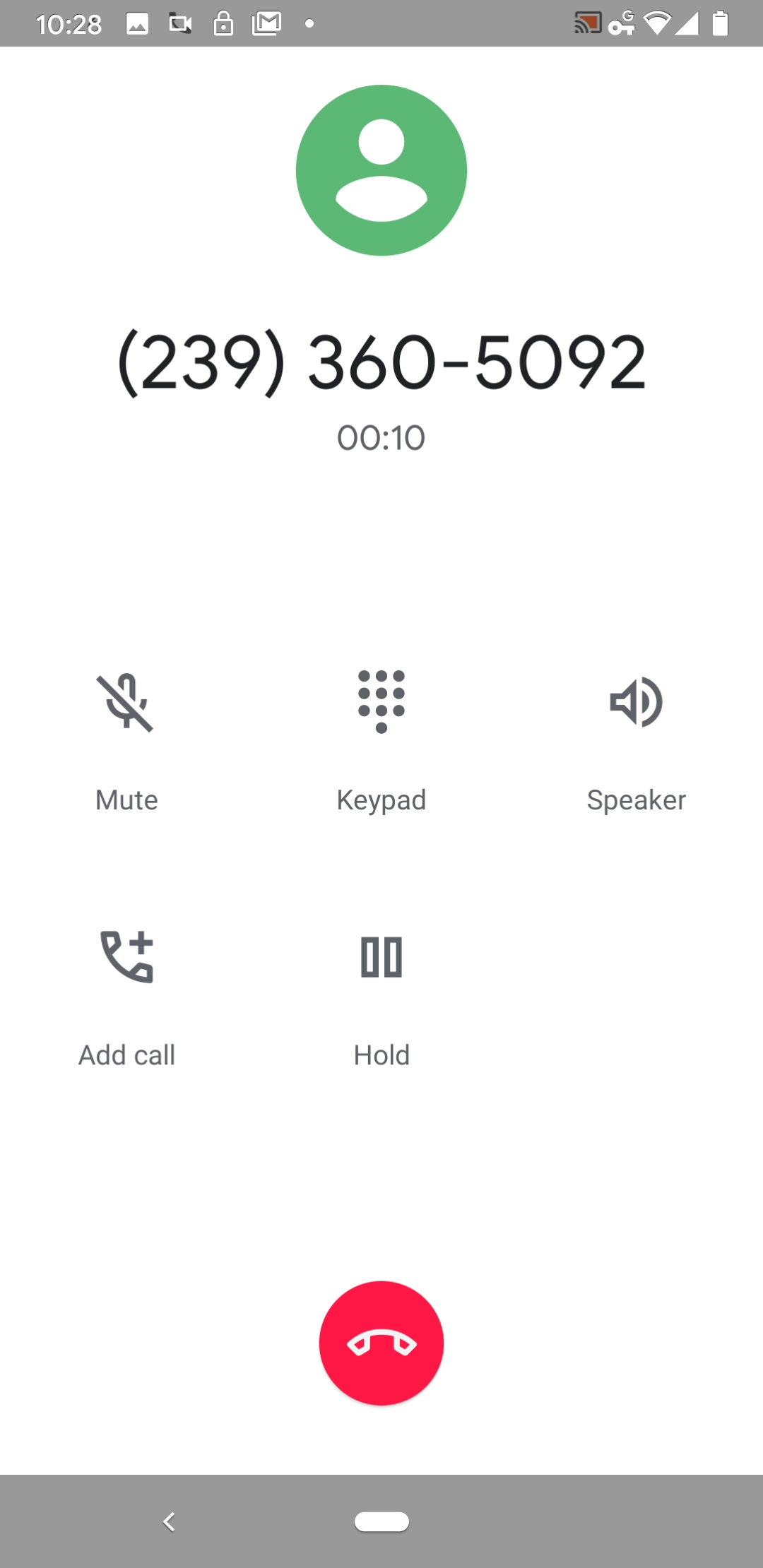 5. Calls will automatically log once complete. Tap the call log notification to add additional information:


Receiving an Incoming Call
1. Incoming calls will be routed to your mobile phone.
2. You'll see the caller's information on your caller ID if they are a Follow Up Boss contact and if you have caller ID enabled.
3. After the call ends, Follow Up Boss will automatically log the call.
4. Tap the call log notification to add additional information:


Notifications
You will be notified of missed calls or voicemails via push notification:

Texting
You can send one-on-one and group text messages from your Follow Up Boss number right from the app! To text your lead, click on the message icon in the top right of the lead profile: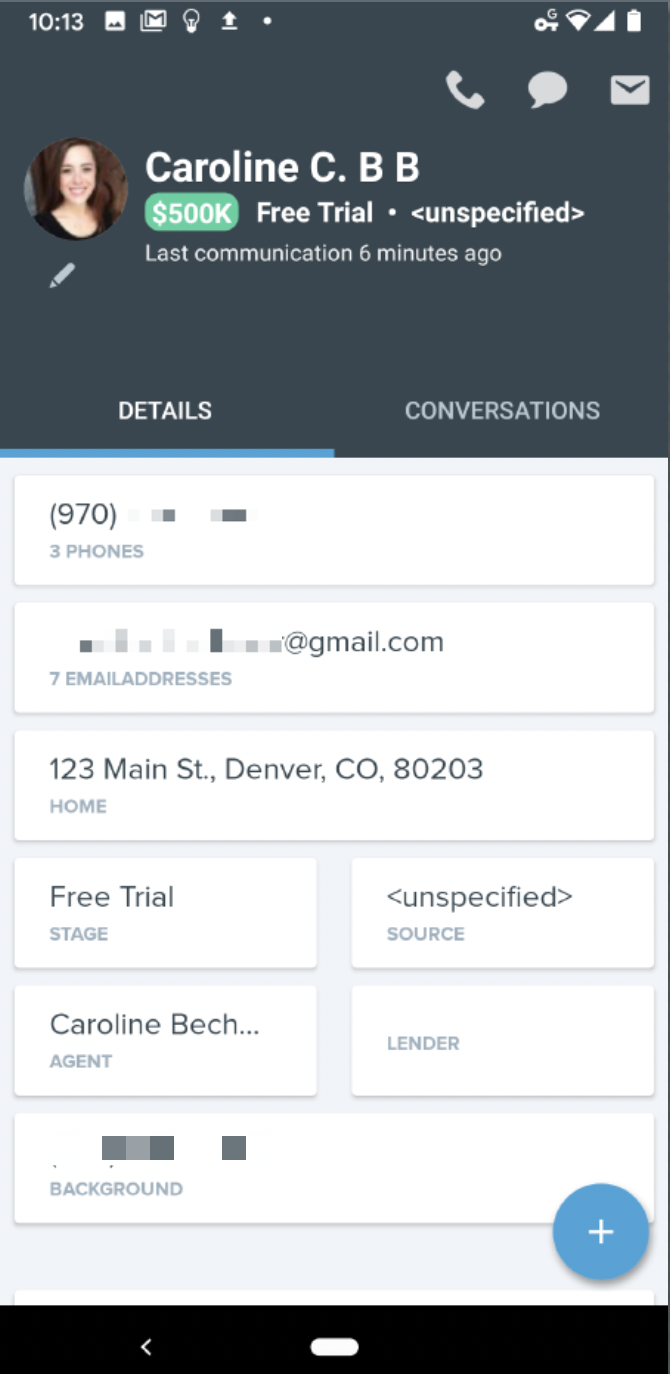 Click "Send via Follow Up Boss":

Choose the number you want to text. You can select one number or all the lead's numbers (up to nine)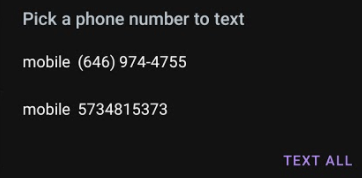 If you only want to text this lead tap "Start" or add more participants by tapping the "+" icon in the lower right, adding your participants, and then tapping "Start"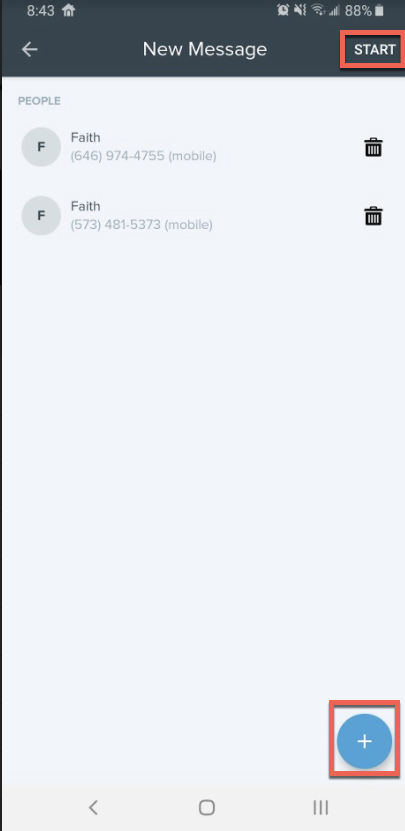 Text Quick Reply
Users can now reply to text messages directly from notifications. Additionally, the lead's photo will also appear on the right side of the notification (as well as "new lead" notifications), when possible.

View Image Attachments
Images display as clickable links within texts that open the image in the browser: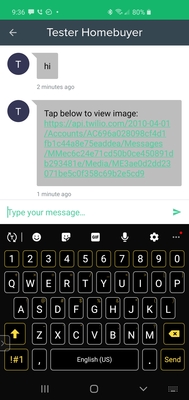 You can also reply to text messages through your Inbox or through the Conversations tab on the lead profile.
Send Video Attachments (only available in Beta)
Select a video to send with your text message by creating the text you would like to send, and tapping the image icon. Then, select a video from your library or record a new video. After you've chosen a video or recorded a new one, you'll see a preview of it at the bottom of your screen.
In your message, tap the image icon at the bottom left of the screen.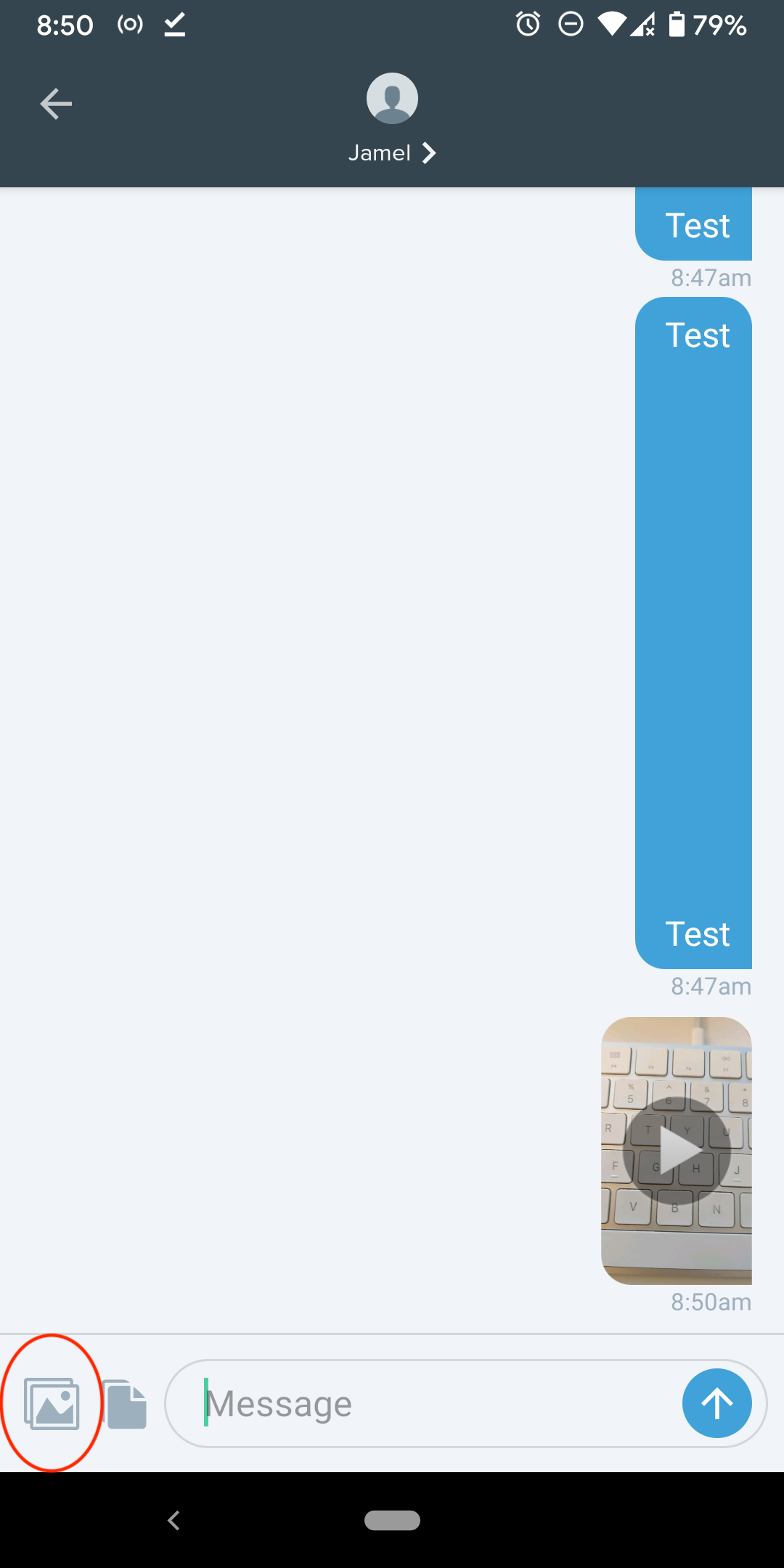 Select a video by tapping Choose from Gallery and then tapping VIDEOS.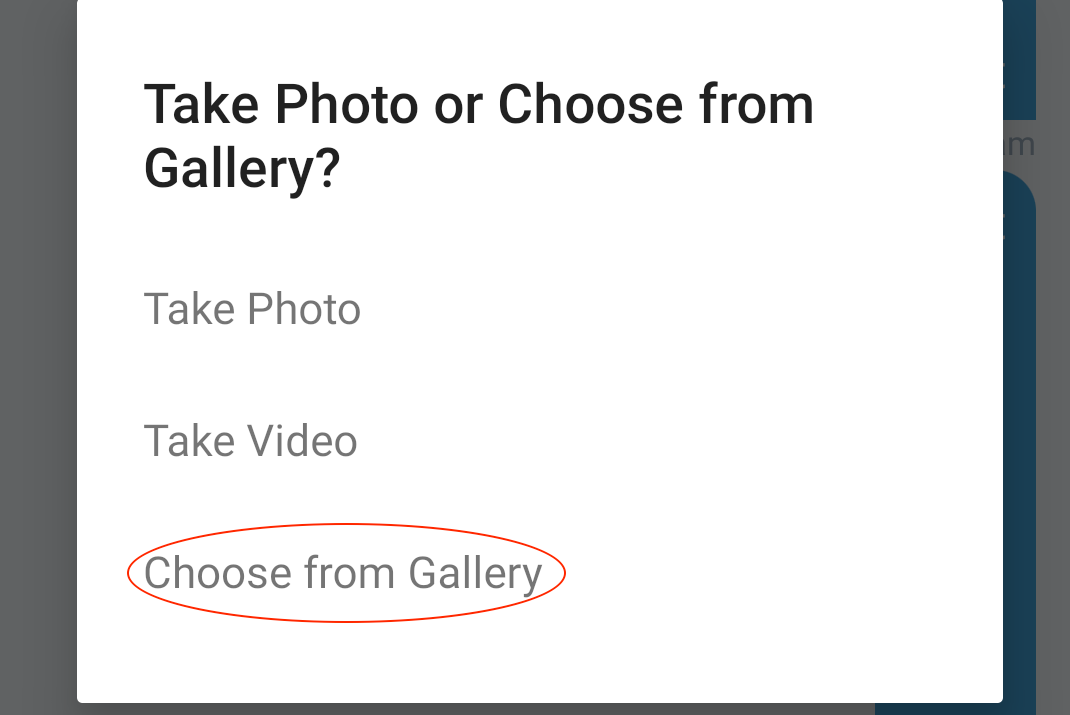 Record a video by tapping Take Video.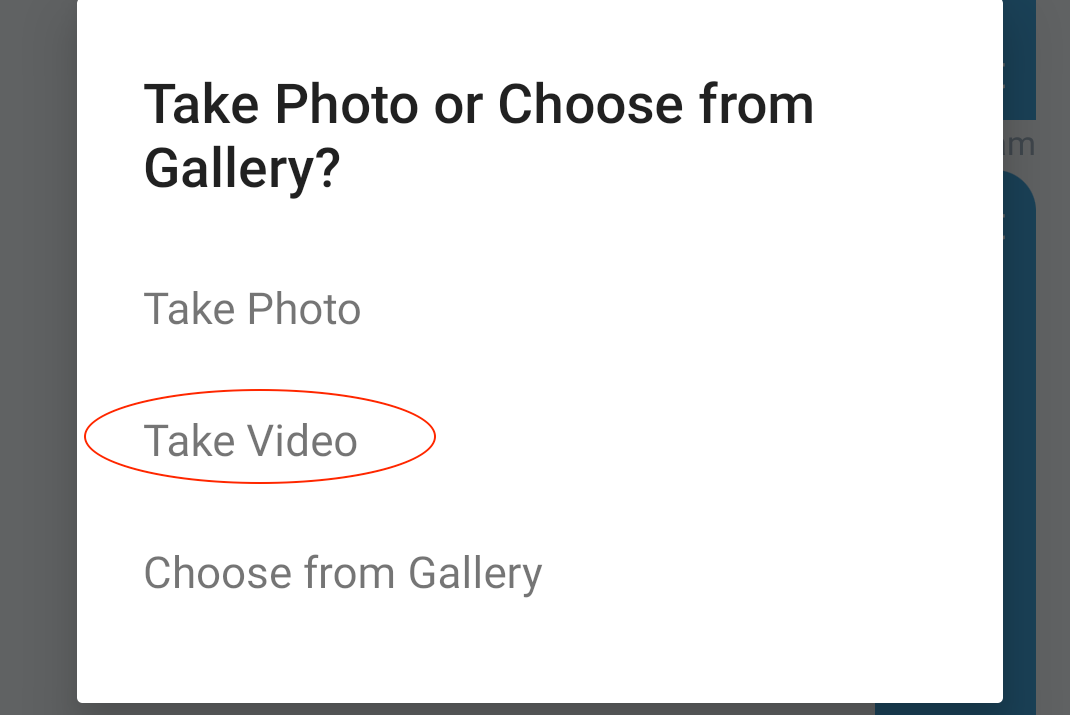 Preview your video and any text you would like to include, then to send, tap the up-facing arrow at the bottom right of the screen