The full, desktop version of Follow Up Boss can be run directly from your iPad! This gives you access to a wider variety of options so that you have the full power of FUB on the go.
We recommend bookmarking the website to your homescreen so you can quickly access the site.
1. Go to www.FollowUpBoss.com from the Safari browser and click "Login" at the top right:
2. Log into Follow Up Boss: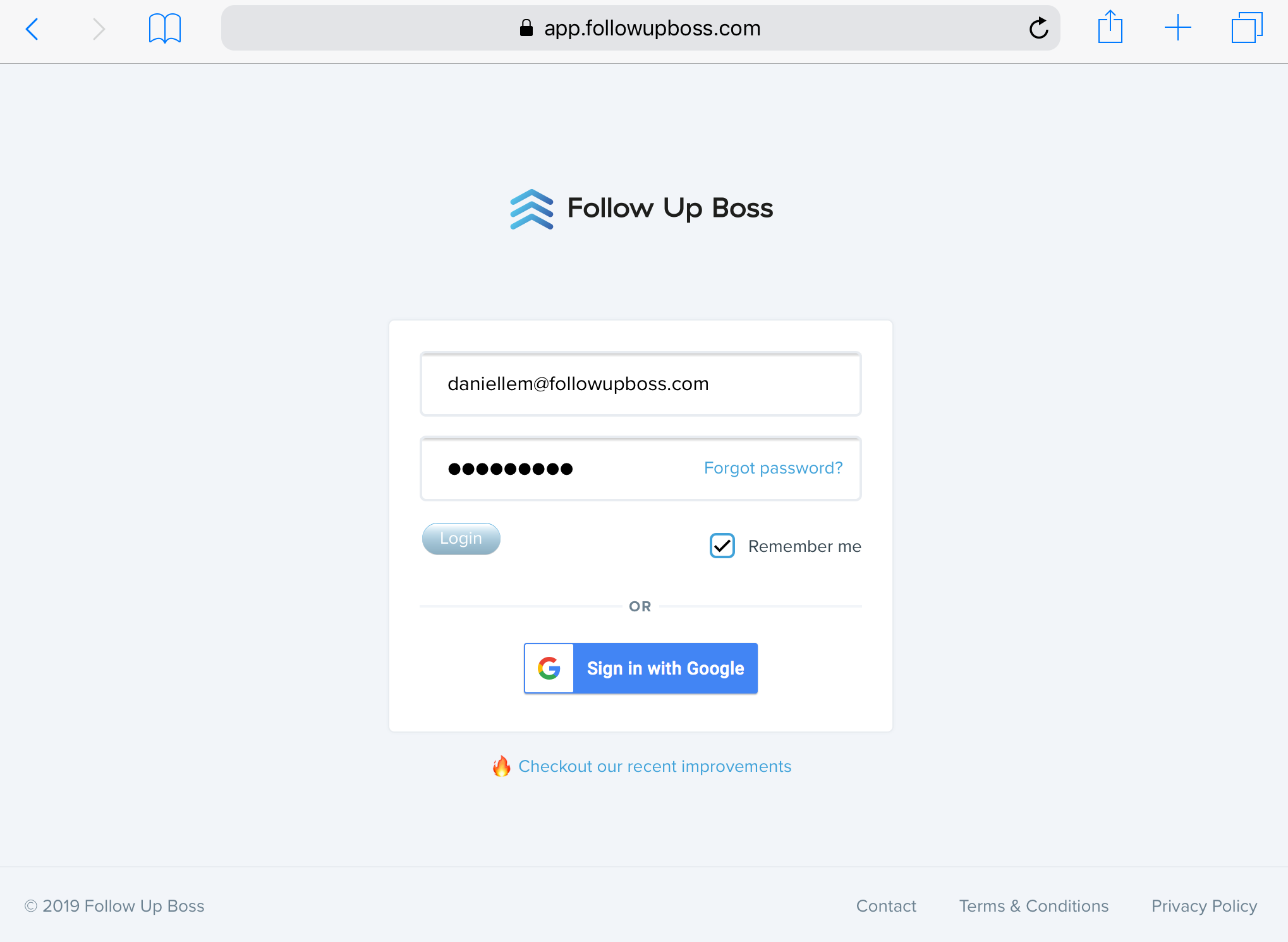 3. Click the "Share" button at the top of the screen:

4. Choose the "Add to Home Screen" option:
(You may need to scroll to see this icon.)
5. Confirm by Clicking "Add" at top right:

Follow Up Boss will now appear as an icon, tap it anytime you want to access your account!