First Party Facebook Lead Ad Integration
With our first party Facebook Lead Ad integration, you can connect your Facebook leads directly to Follow Up Boss with just a few simple clicks:
Log into your Follow Up Boss
Navigate to Admin > Integrations
Select Facebook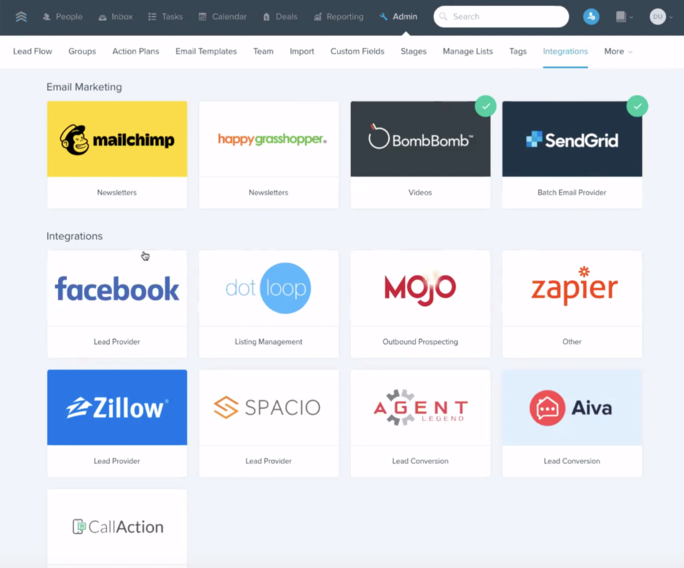 4. Choose Connect and sign into your Facebook account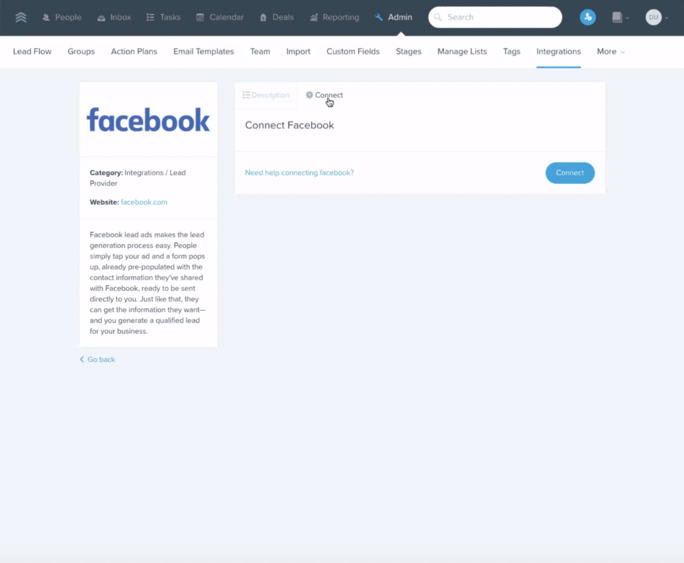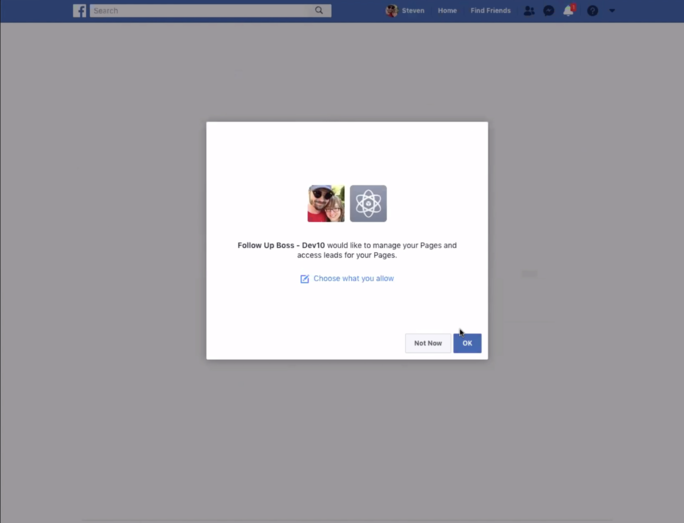 5. Once connected, choose the Facebook Pages that your Lead Ads are connected to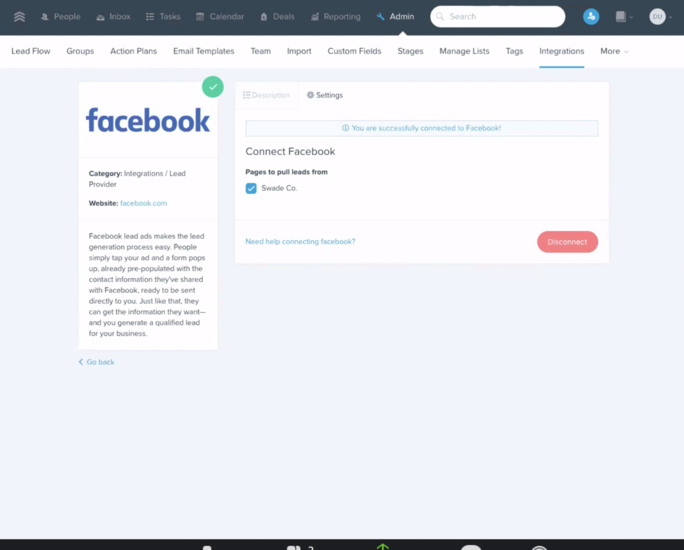 6. Choose connect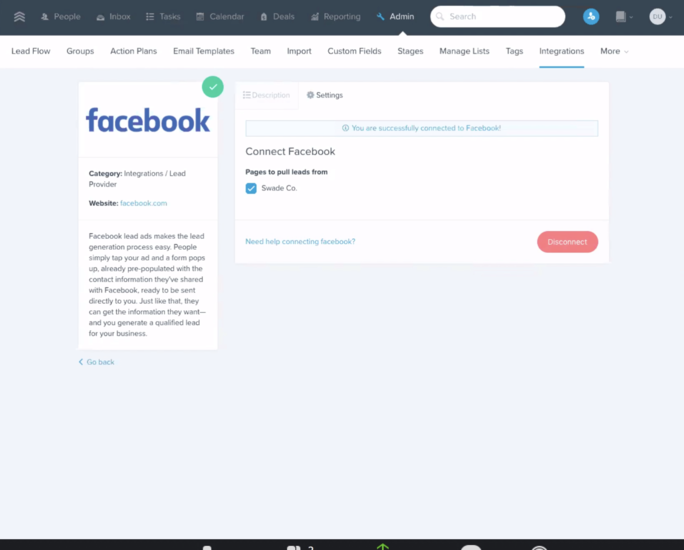 Once connected, all Lead Ads connected to your Facebook pages will be brought into Follow Up Boss. The Facebook Admin who connects to the page to Follow Up Boss will be the default assigned agent. This can be changed under Admin > Lead Flow by a Follow Up Boss Admin.
Routing leads by Lead Ad
Leads will automatically be tagged with the name of the lead form they responded to. An Admin can use this tag to route the leads under Admin > Lead Flow. More on advanced lead routing can be found here.
Troubleshooting
If you can connect to Facebook, but get an error message when trying to subscribe a page, make sure you have sufficient access to the Facebook page. In some cases, you may need to be the owner of the Facebook page, so try connecting as the owner of the page if you see this error message: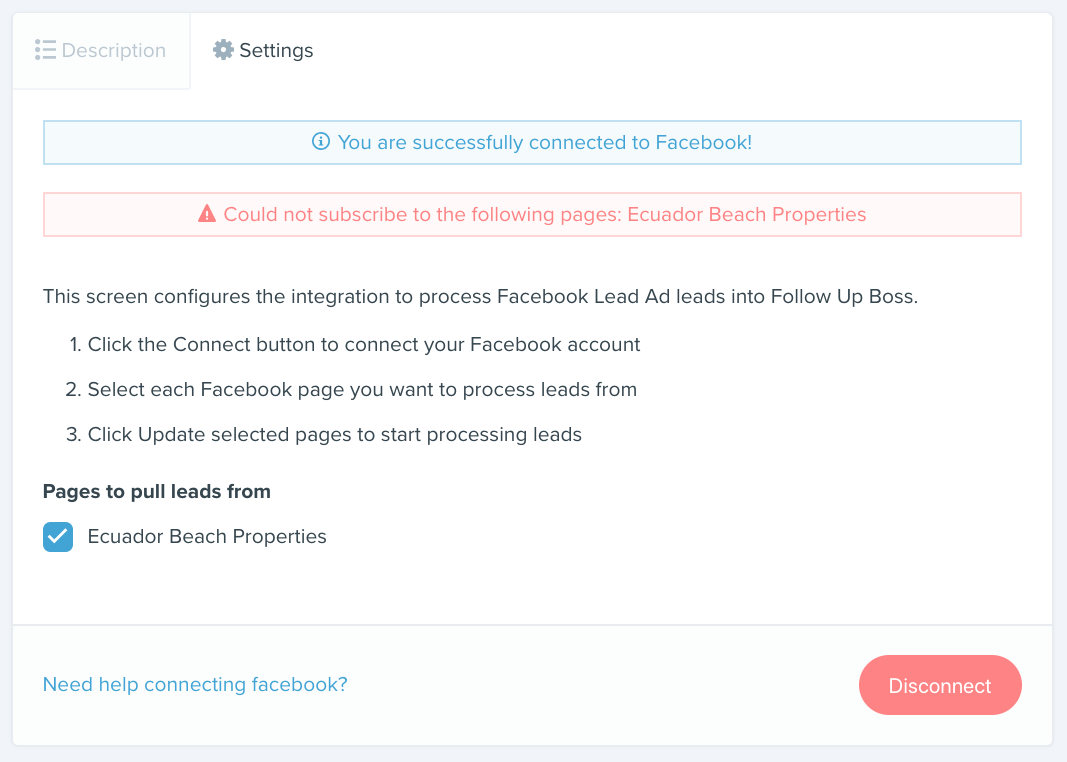 You will also want to check your business integration permissions, as sometimes these can get turned off which would prevent us receiving the lead information. Find your settings up at the top right, then navigation to Business Integrations, and select View and Edit on Follow Up Boss: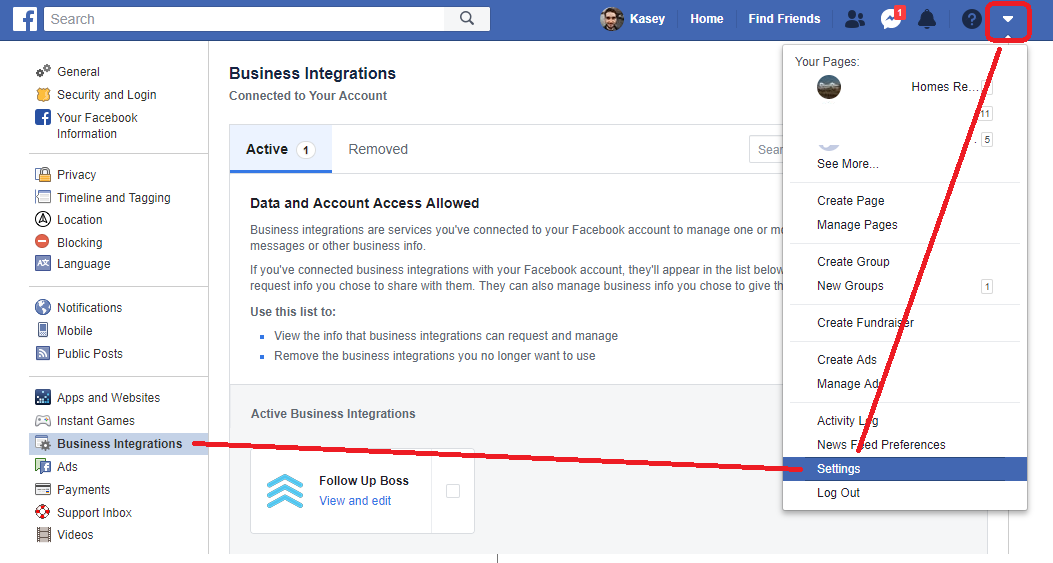 From there you'll want to make sure Follow Up Boss is enabled for all the options on that screen, including Manage Your Pages and Access leads for your Pages: