1. Login to your Bold Leads account here http://boldleads.com/accounts/login.php
2. Click Settings and then "Email Routing Settings" and put either your connected Google email address (accounts owners only) or your @followupboss.me email address.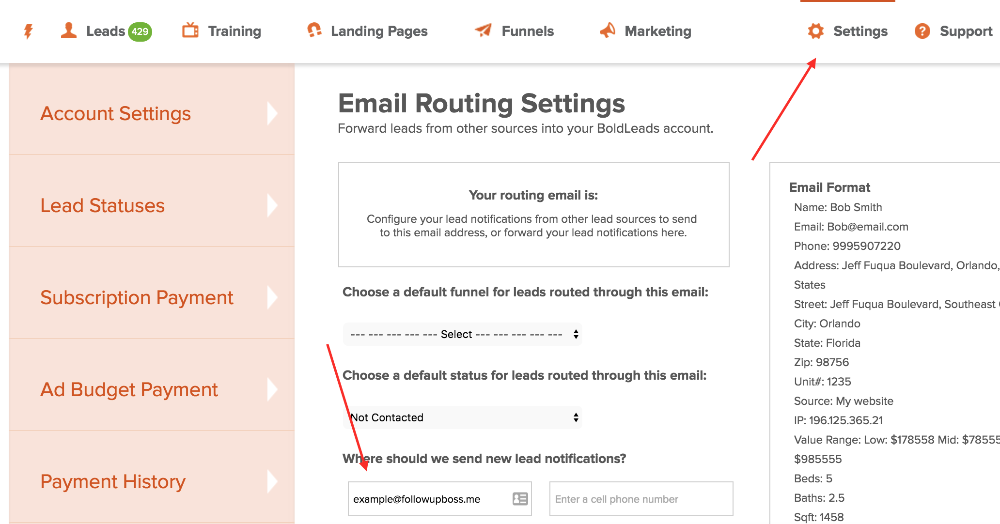 3. Then click save settings and do a test lead on your website.
Landing Pages
Be sure to also add your Google Connected Email or your @followupboss.me email address to each of your landing pages.
1) Click "Landing Pages" at the top.
2) Click the "Edit" icon next to the landing page of your choice.
3) Edit this info: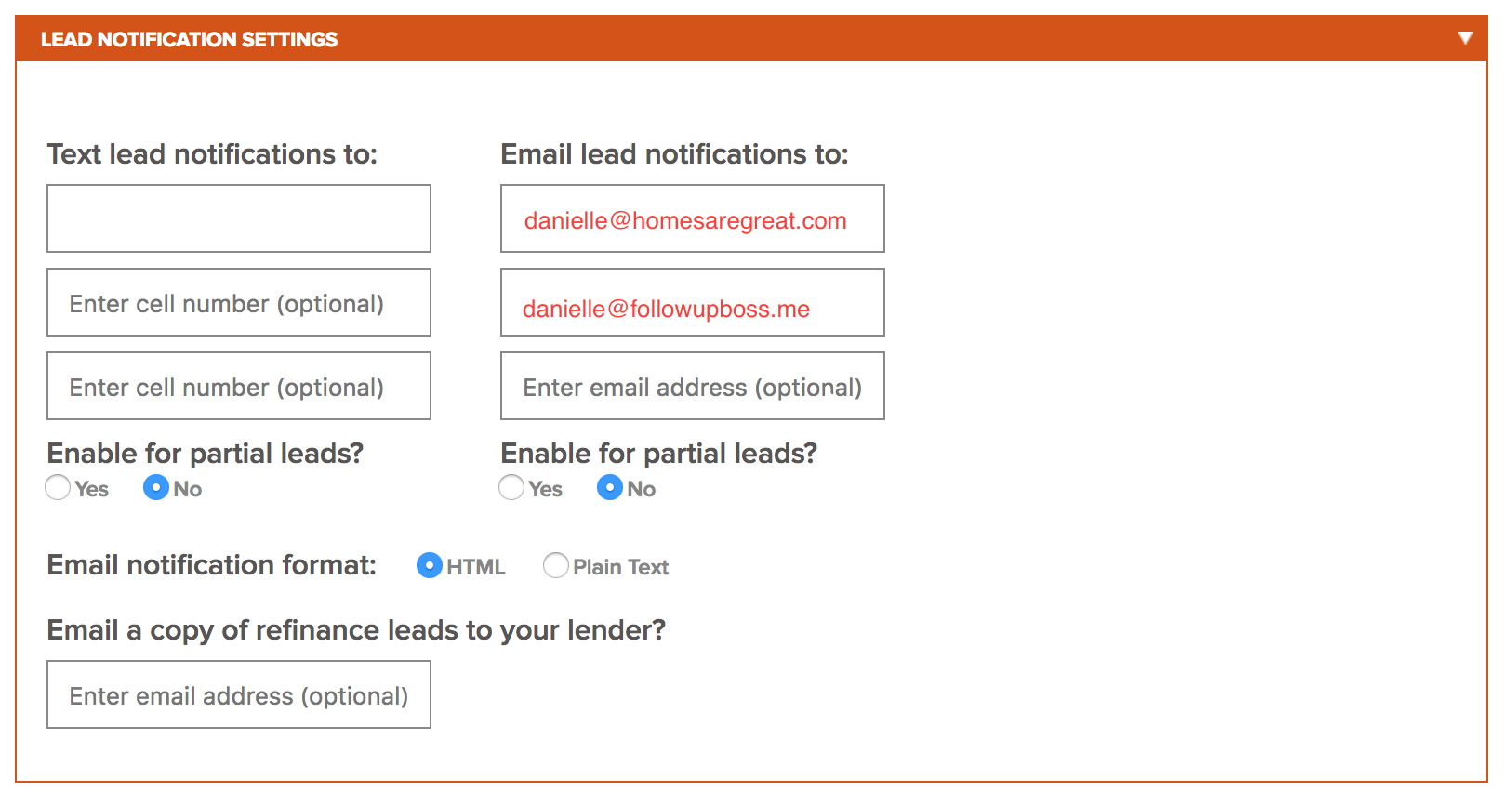 4) Click "Update Landing Page" at the bottom of the screen.
Troubleshooting
If leads aren't being marked as Seller and from Bold Leads check under Landing Pages > edit > lead notifications that the html is on vs the plain text option. You need to have html on for each landing page.