Integration Types
API
Email
Zapier
Follow Up Boss Pixel
Engage and convert leads generated by your RealGeeks website. This direct integration helps your team close more deals without increasing your marketing budget!
Email Parsing Integration
1) Copy your Follow Up Boss Lead Email Address by going to Admin > API
2) Log in to RealGeeks
3) Click Settings on the left-hand side > Notifications 
4) Under Email Settings, paste your Follow Up Boss Lead Email Address in the Alternate Emails field
5) Scroll down to edit the Notification Types for the Alternate Email 
6) Select New Leads, Seller leads Valuation Inquiry, Incoming Text Messages from Leads, and Leads Request a Tour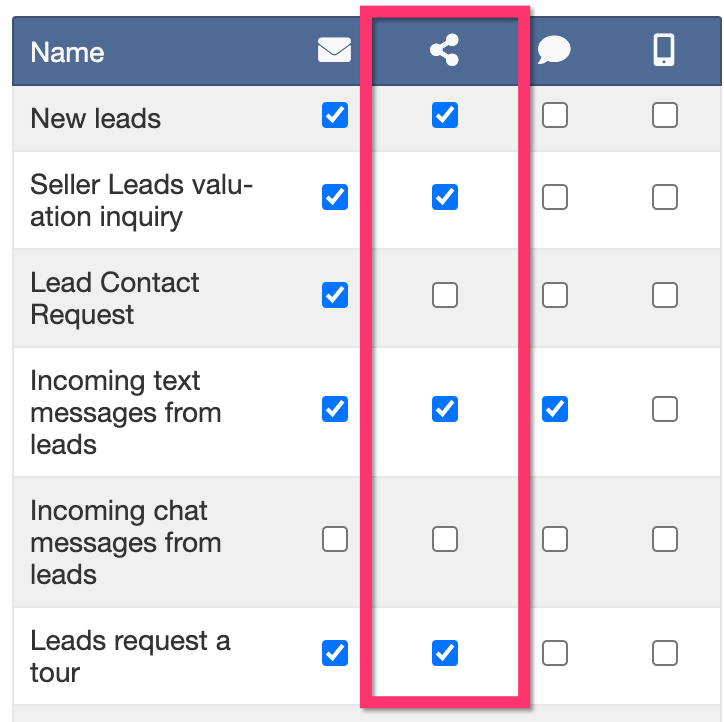 7) Changes are automatically saved in Real Geeks
Zapier Integration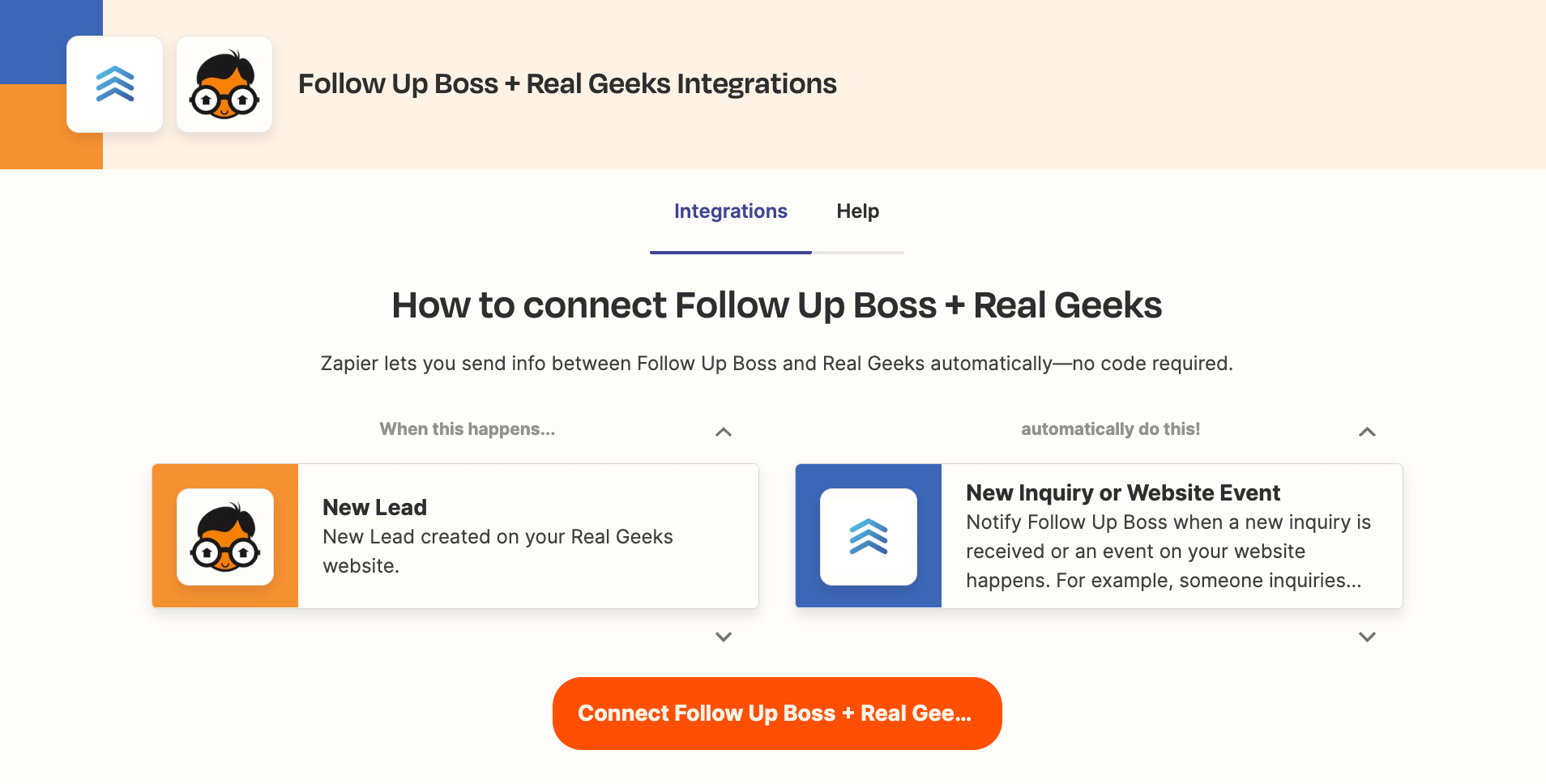 Endless possibilities when connecting Follow Up Boss and RealGeeks via Zapier! 
Sending all FUB leads to RealGeeks 
To have all leads in FUB automatically added to RealGeeks, follow the steps below. 
1. Export all current FUB leads 
2. Import the resulting CSV file into RealGeeks
3. Use Zapier to send new leads in FUB to RealGeeks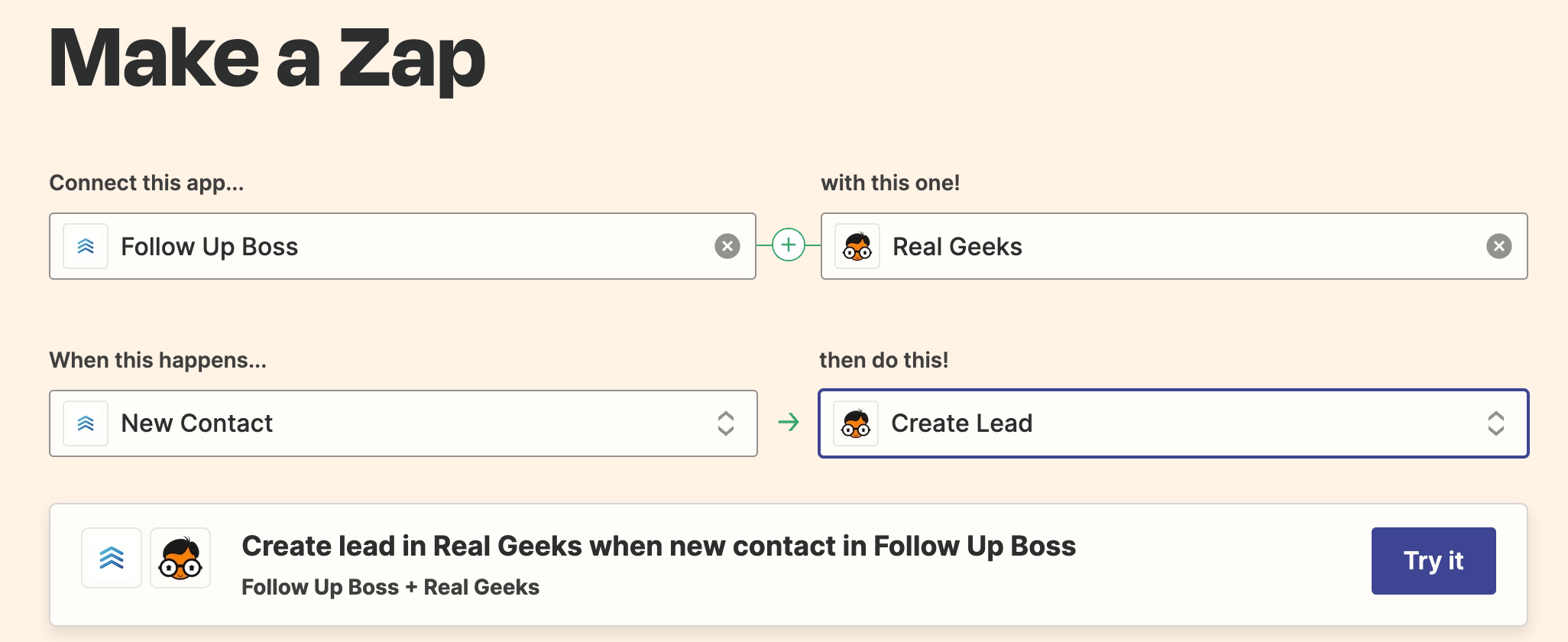 Follow Up Boss Pixel Integration
Step-by-step instructions for RealGeeks Pixel installation can be found HERE.