Text message your leads directly through the desktop or the iPhone app to best track communication and never miss a message!
You can send one-on-one and group texts in the iPhone app. This video gives an overview of text messaging through Follow Up Boss.
Enabling notifications within the App
It's essential to have push notifications turned on to be notified about new leads and text messages.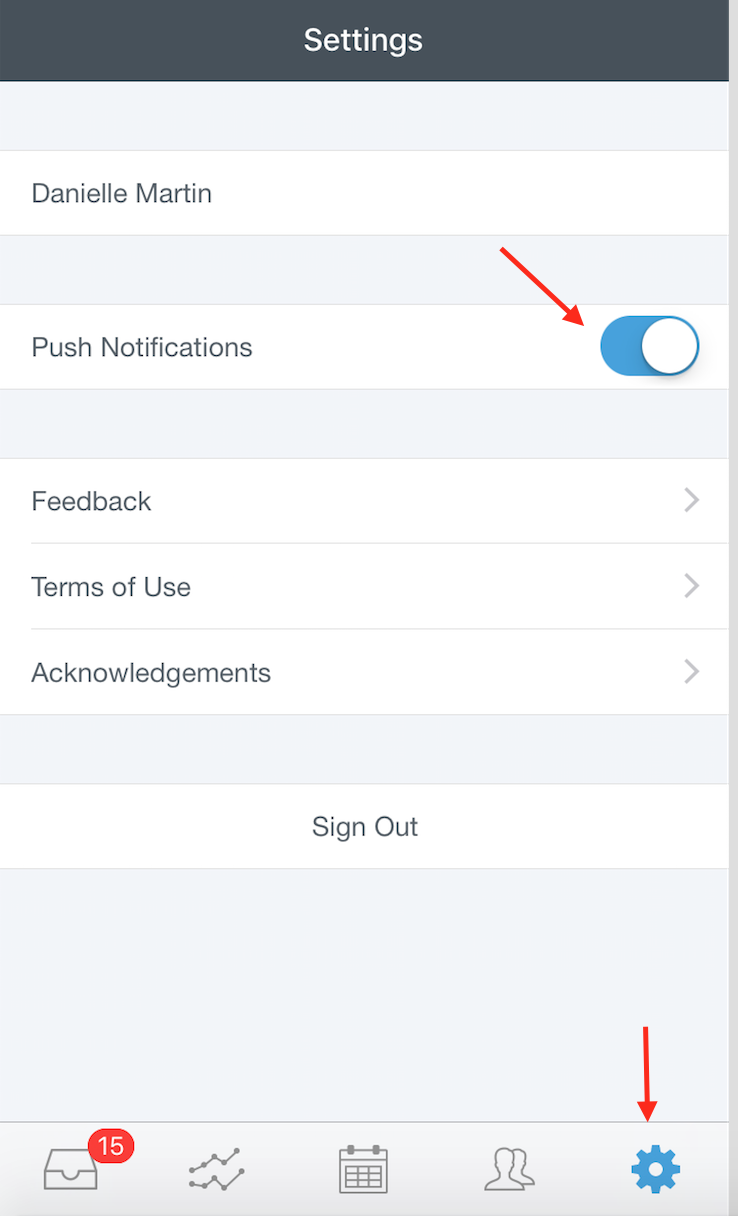 Choosing notification options: you can do this from the notifications center in your iPhone.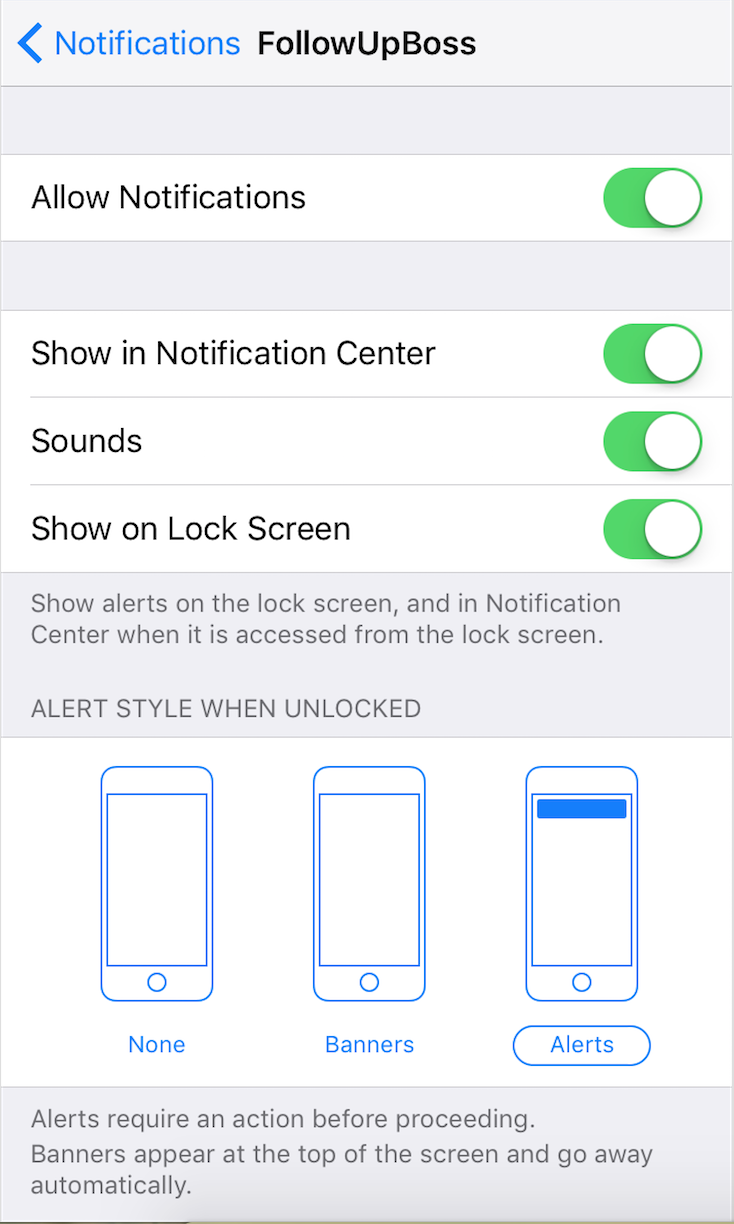 Video Texting (in Beta for some users)
Video Texting can be used to quickly send short videos to your existing clients and new leads right from Follow Up Boss. Videos are personal and detailed and provide a new way to connect with your leads and close more deals!
Here's a quick guide to sending video text messages from the Follow Up Boss mobile app:
Choosing a Video Message
Select a video to send with your text message by choosing the image icon and choosing the video from the library.

You can also record a new video to send. After you've chosen a video or recorded a new one, you'll see a preview of it at the bottom of your screen.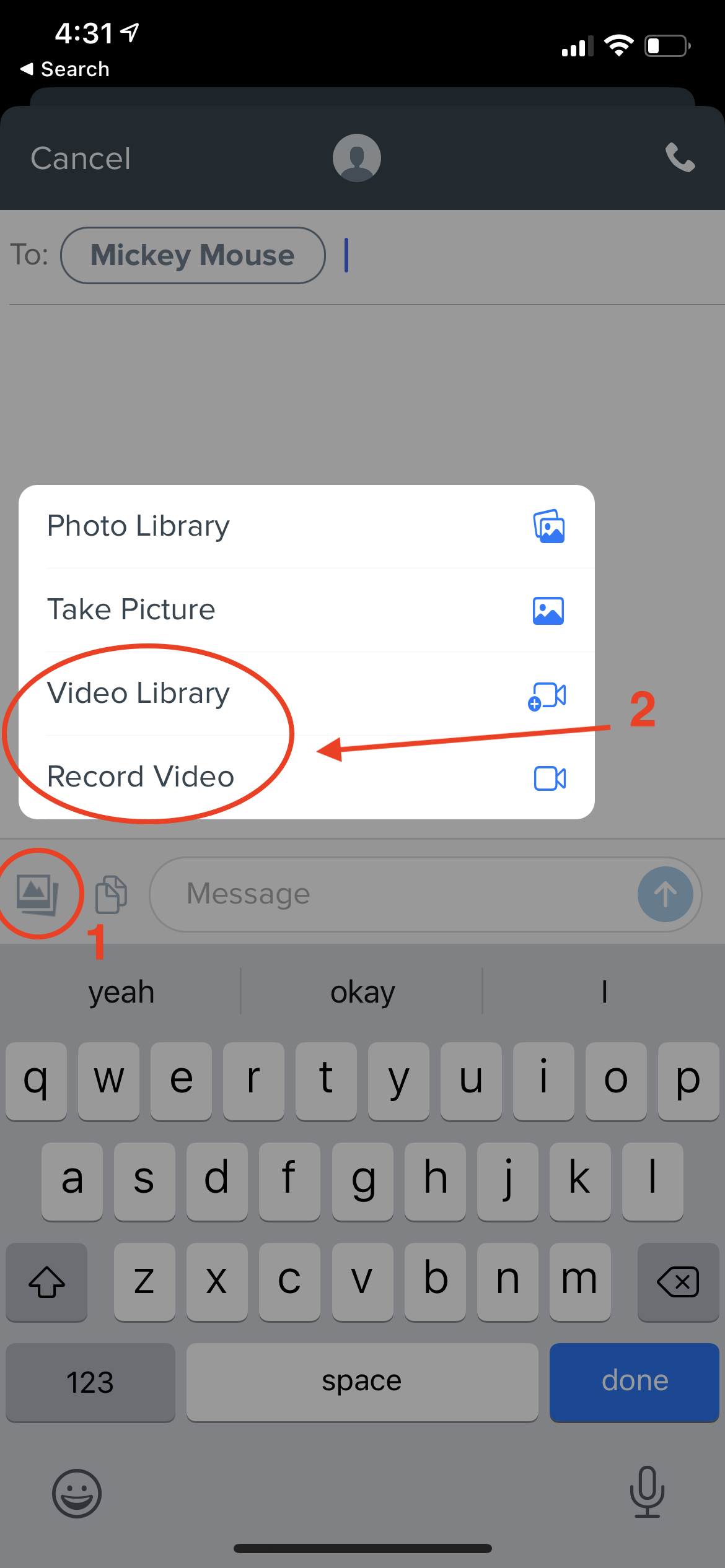 Sending Your Video Message
Once you've got your video and text added, you'll see a preview of the video in a thumbnail about the text message.

You can send your message and video by pressing the send button.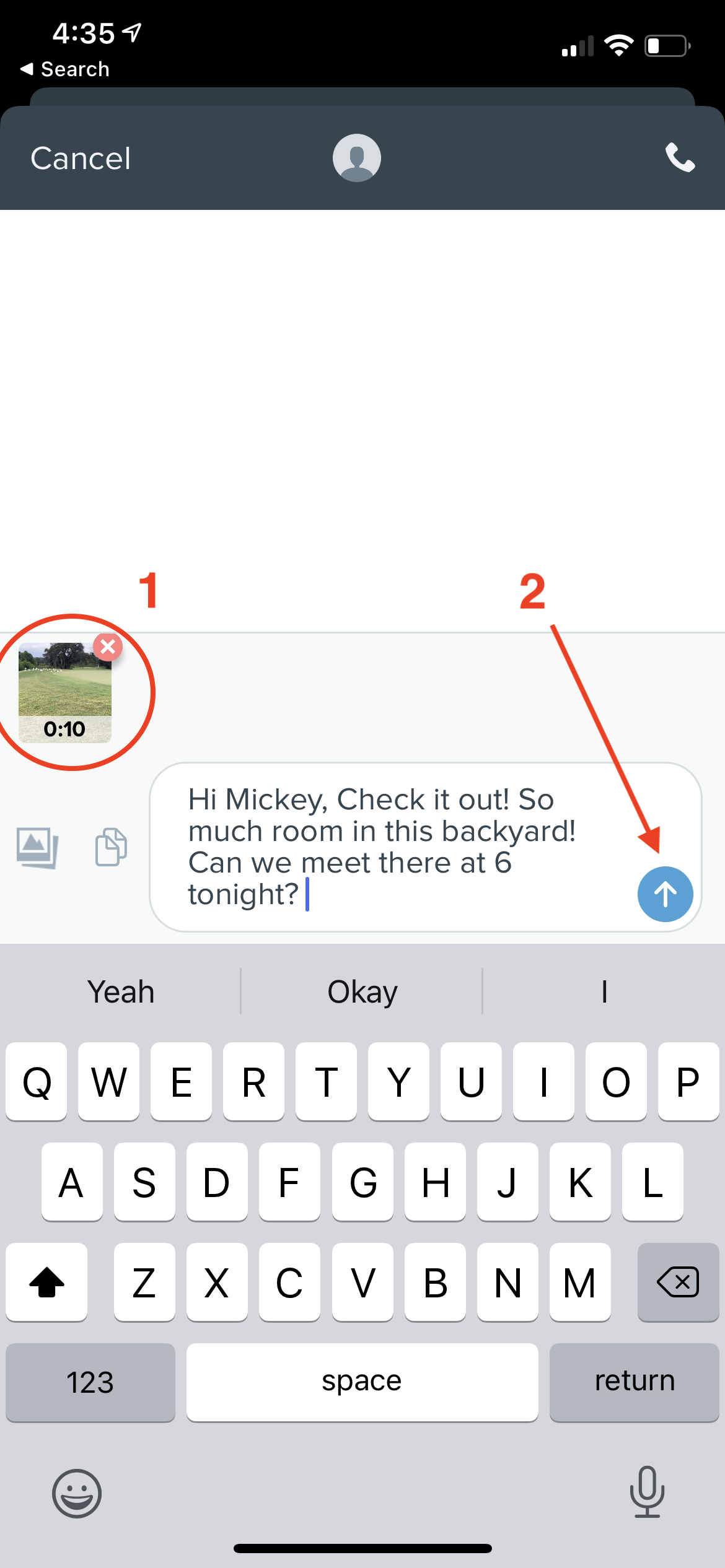 FAQ about Video Texting
Q. Can I recall a video text?
A. No. Texts can not be recalled on the Android or the iOS App, whether or not they have a video attached.
Q. Can I delete a video after I've sent the text?
A. No. You can only delete a video from the text while you are still in preview mode.
Q. How can I tell that the video was successfully sent?
A. Once your message is sent, you'll see it in the message thread of the recipient.
Q. My text with a video didn't send. Can I try again?
A. Yes. You can tap on the text that did not send, and the system will retry sending your video text
Q. How many videos can I include in my message?
A. One video can be included with each text message