1. Click your initials or photo icon at the top-right of FUB, and choose "My Settings."
2. Click "Office 365"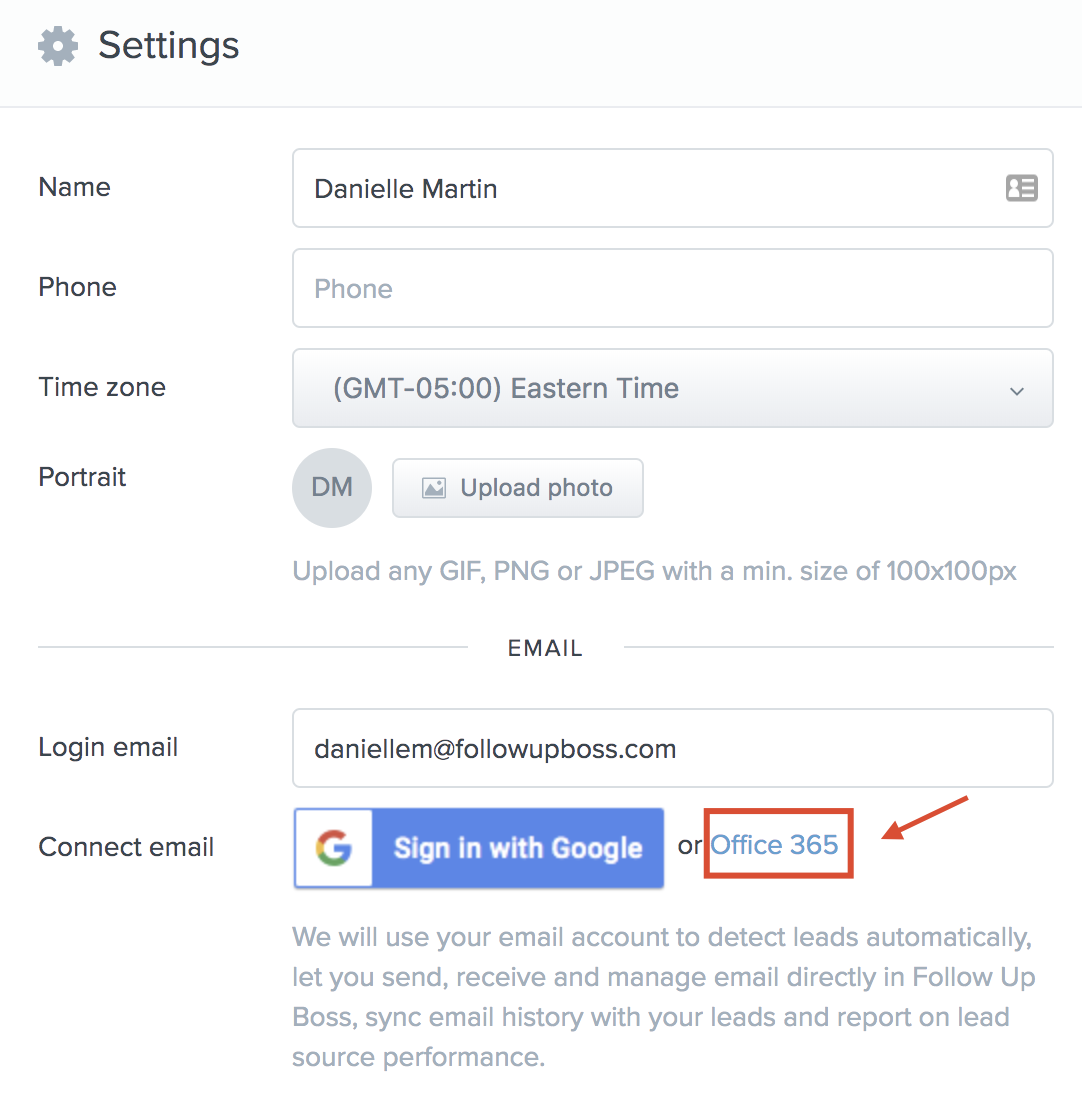 3. Enter your email address and password, then click Connect: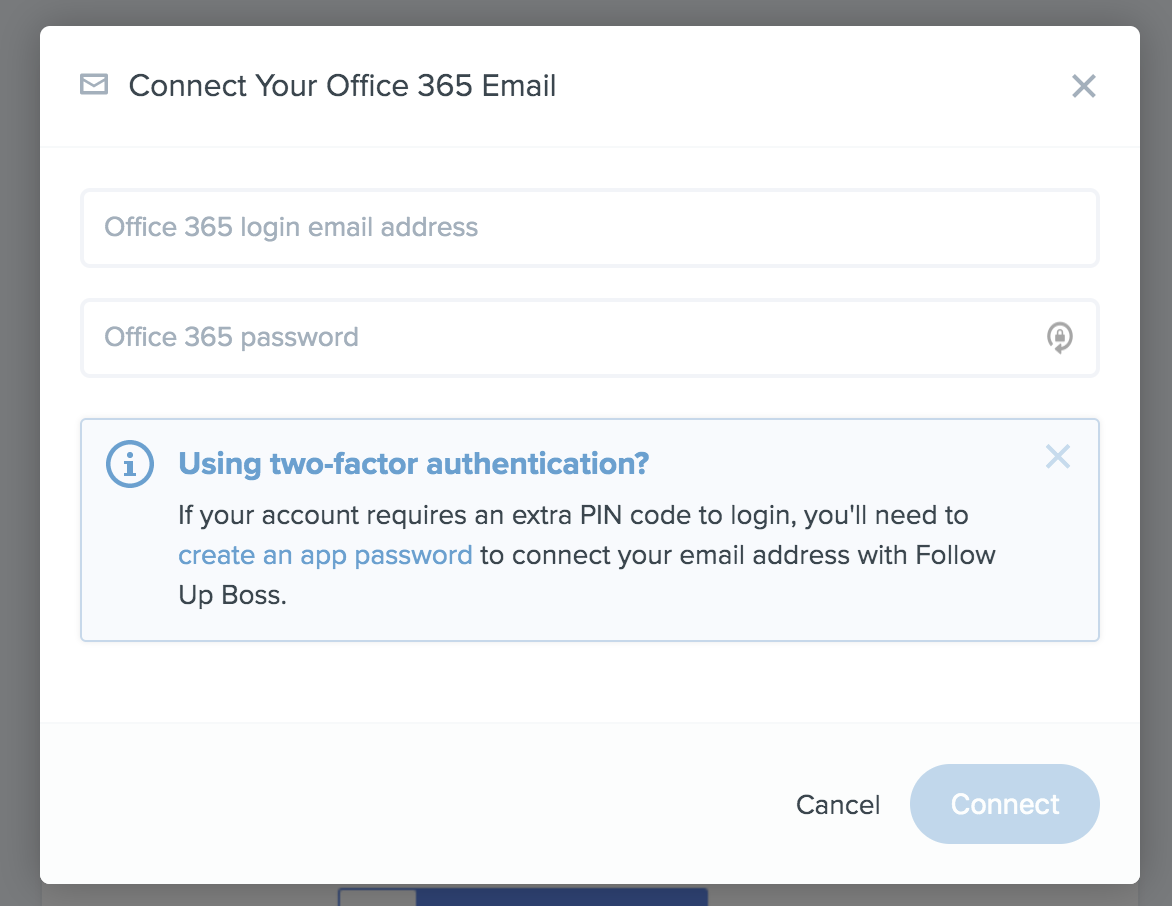 Note: If you use two-factor authentication (TFA) with Office 365, you'll need to do a few additional steps to connect your email:  Connect Office 365 with Two-Factor Authentication.