You can use Mailchimp to send mass emails to your Follow Up Boss database. This includes contact name, assigned agent, tags, stage, phone, email, price, lead source, etc. If the contact unsubscribes from a Mailchimp email, they will automatically be unsubscribed in Follow Up Boss, and vice-versa. (You can still directly email an unsubscribed contact from Follow Up Boss.) Note: If you have multiple email addresses in Follow Up Boss, the integration only syncs the primary email address to Mailchimp.
Emails sent through Mailchimp This integration will also indicate, within Follow Up Boss, when a Mailchimp email has been sent to your Follow Up Boss leads. This applies to any one to one or batch emails sent through Mailchimp.
Inside Mailchimp you can then segment your lists to email only the people you want; past clients, for example.
Mailchimp is free for up to 2000 contacts. If you have a larger database, you can also check out their pay as you go option.
Connecting to Your Account
Go to Admin > Integrations.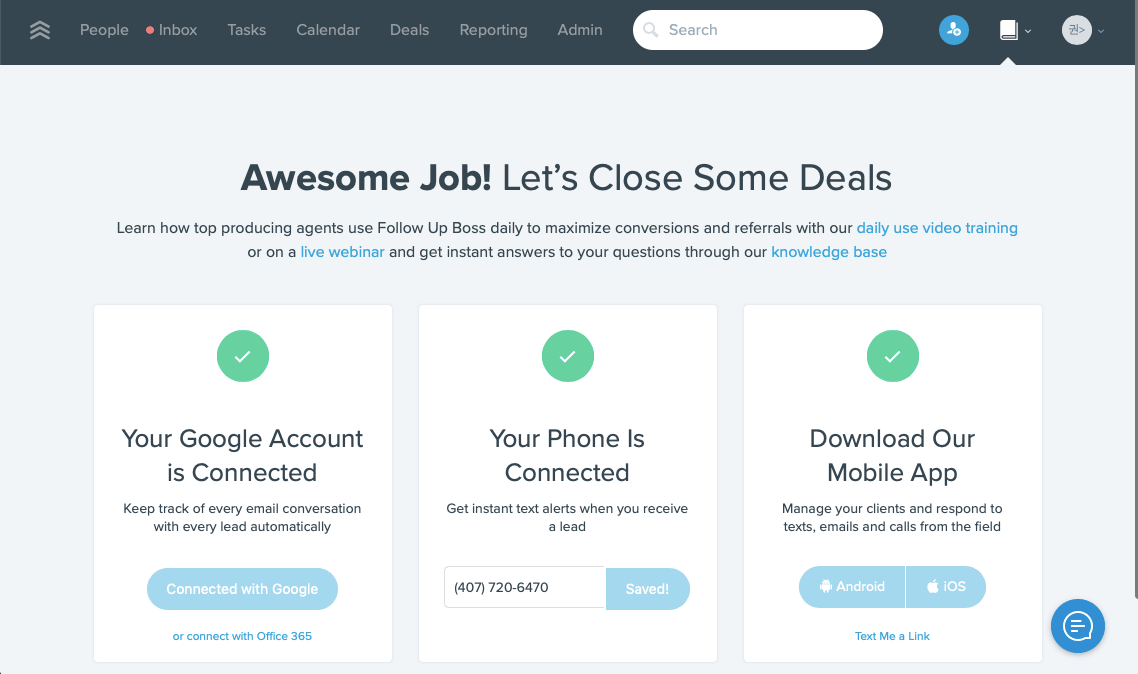 Find Mailchimp and click "Configure". We also display the status of your Mailchimp integration from the Integrations screen.
Follow the instructions on the screen:
Sign Up for a free Mailchimp account if you don't have one already.
Create a list in Mailchimp.
Grab Mailchimp API Key; enter it below and click Save Key.
Select a Mailchimp list in the dropdown and click Save List. All contacts in Follow Up Boss will be synced to this list.
Please note: It could take a considerable amount of time to import all your contacts into Mailchimp. Once you click on "Save List", you can safely navigate away from the page and your contacts will continue to import in the background.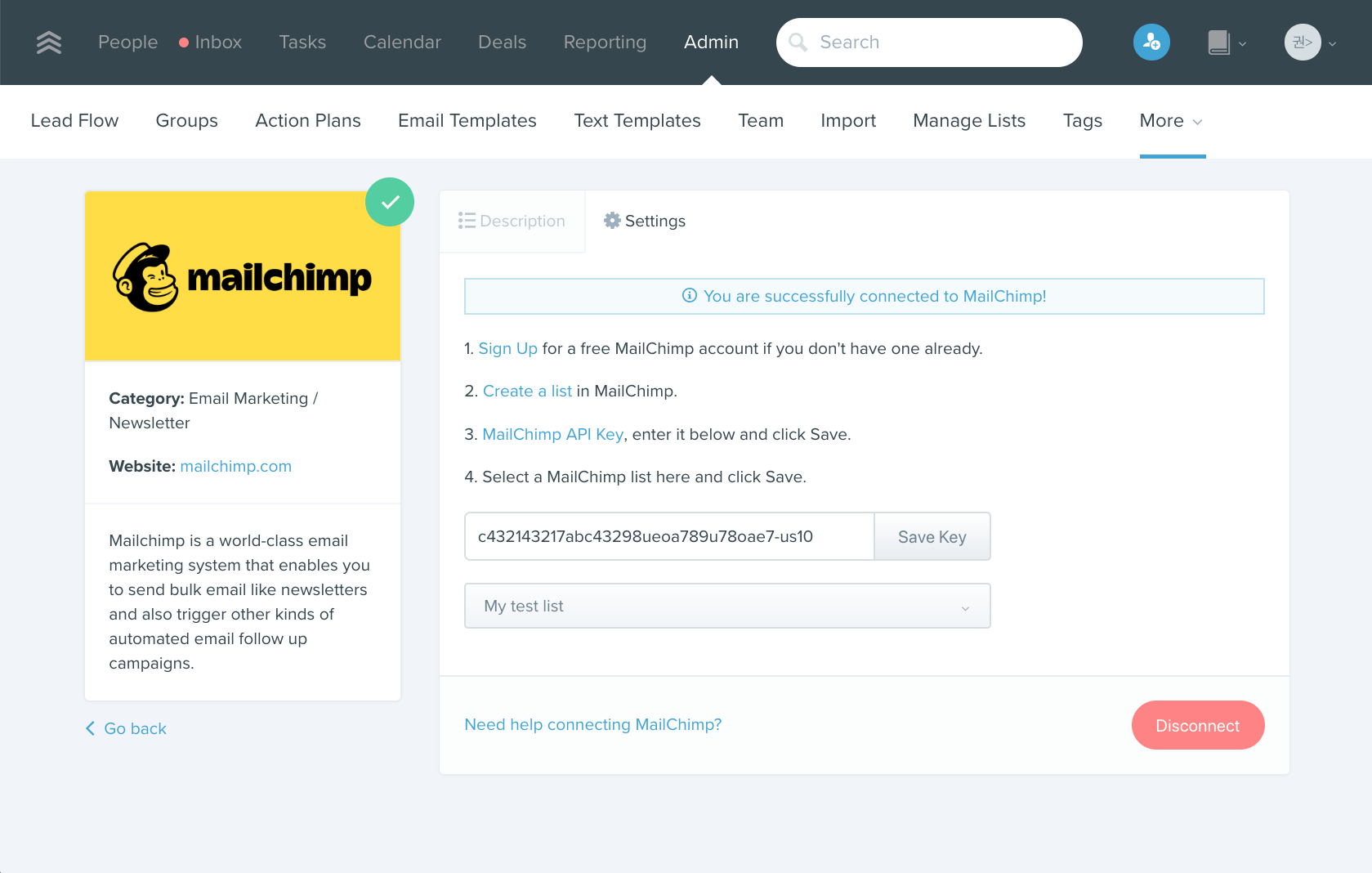 Creating Multiple Lists
While Follow Up Boss syncs to one list only, creating "List Segments" in Mailchimp allows you to do things like send to only a certain agent's leads, send a blast to contacts that only contain a certain tag, and more!
How to Send a Mailchimp Campaign
Here's a walkthrough on how to quickly and easily send a quick news blast.
Mailchimp Landing Pages
If you are using Mailchimp Landing Pages to capture new leads, you will need to use Zapier to send those new leads into Follow Up Boss. See Mailchimp and Follow Up Boss Integrations using Zapier.
The zap can be triggered by a New Subscriber in Mailchimp to a New Inquiry or Website Event in Follow Up Boss