Use tasks to remind yourself to take specific actions with a contact. Tasks help you focus on what matters to you at the point you are ready to action them.
How Tasks Work
The Tasks page will display tasks by:
Today's Tasks: Easily be able to see what you need to do today.
Overdue Tasks: We understand, sometimes you can't complete tasks the day they are due, so you can go back and catch up when you have time!
Future Tasks: See what is upcoming so you can better prepare. We have you covered! This view will also show tasks with no due date.

The Calendar page will display your tasks in yellow in a day, week, and month view.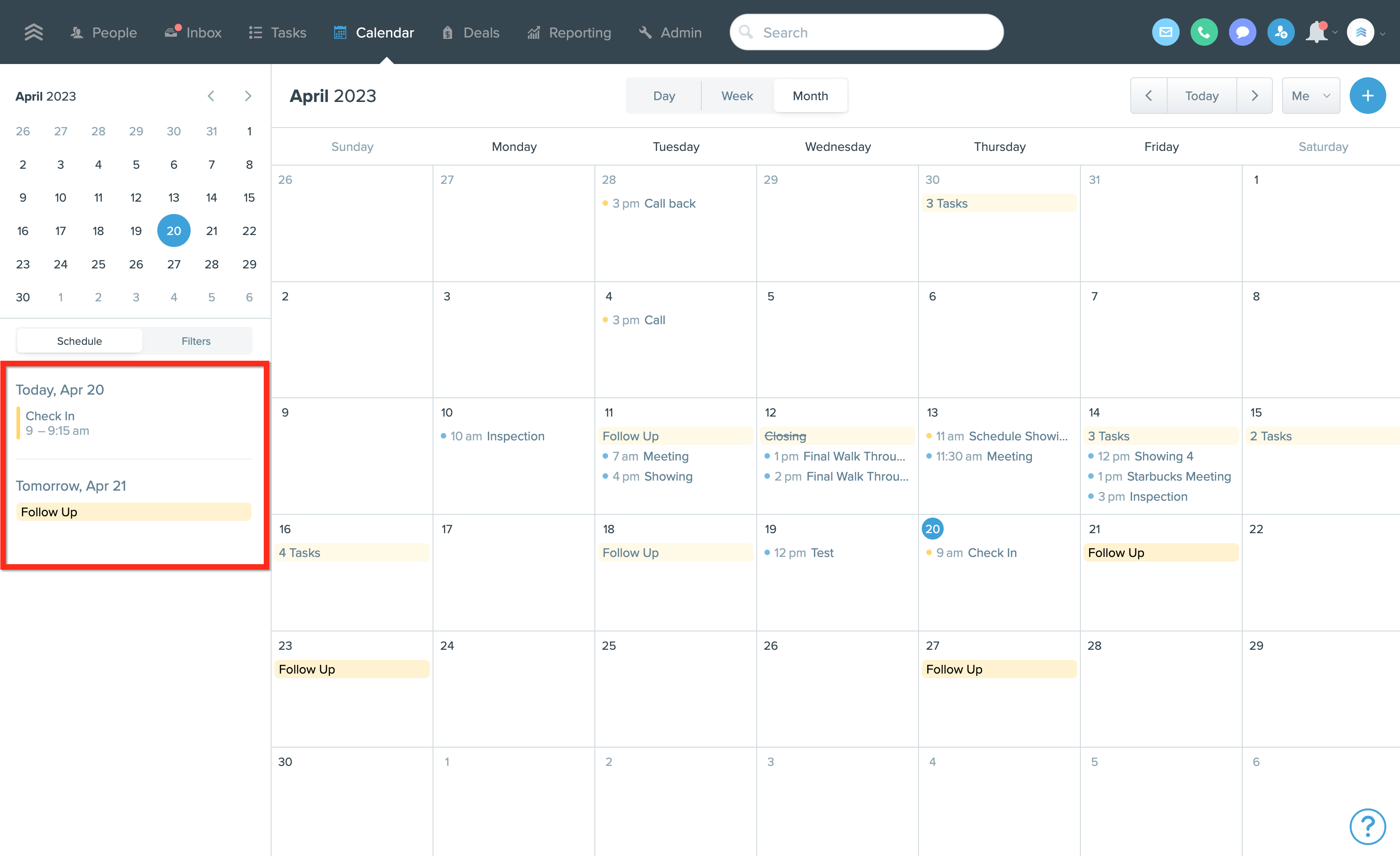 Task Types
Use task types to identify which type of action your task requires. For example, use the "Call" task type to represent a task that requires a call to the contact.
You can set the task type in the "Create task" or "Edit task" window. The default task type is "Follow Up," but clicking the task type drop-down menu will reveal the following task types you can set: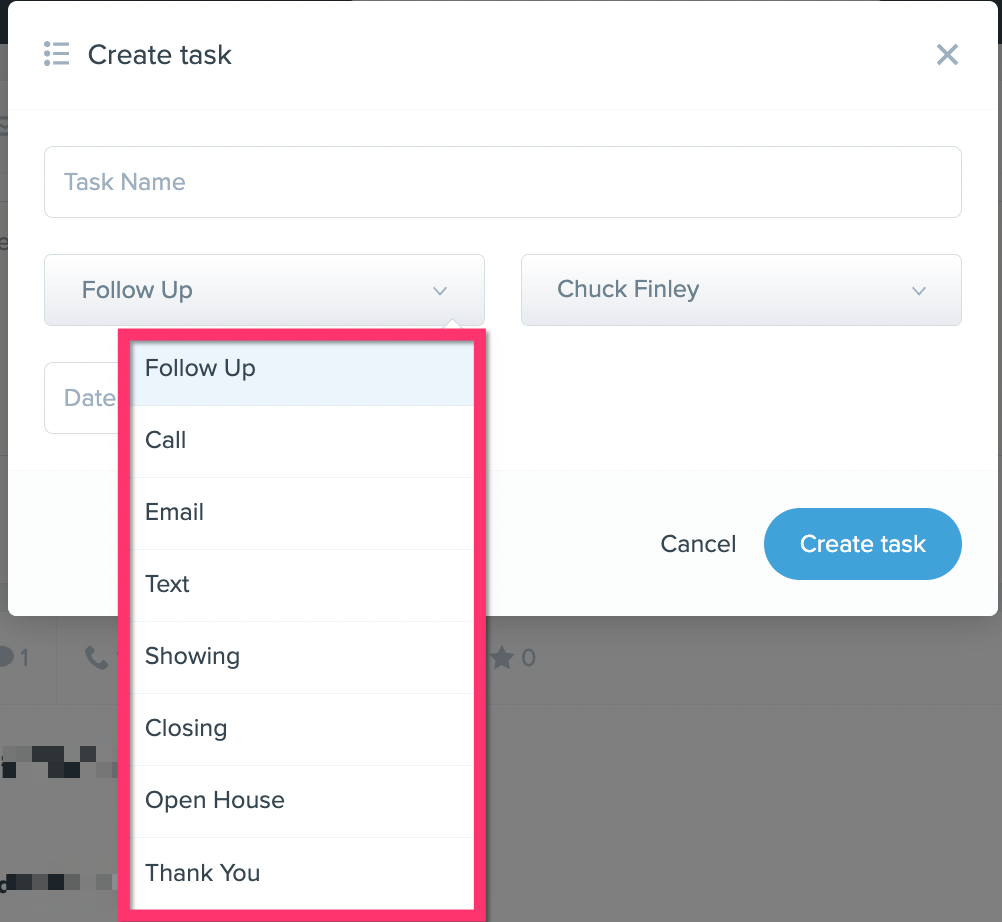 On the Tasks page you can filter your task lists to show specific task types by clicking the "Filters" drop-down menu at the top right of your Calendar: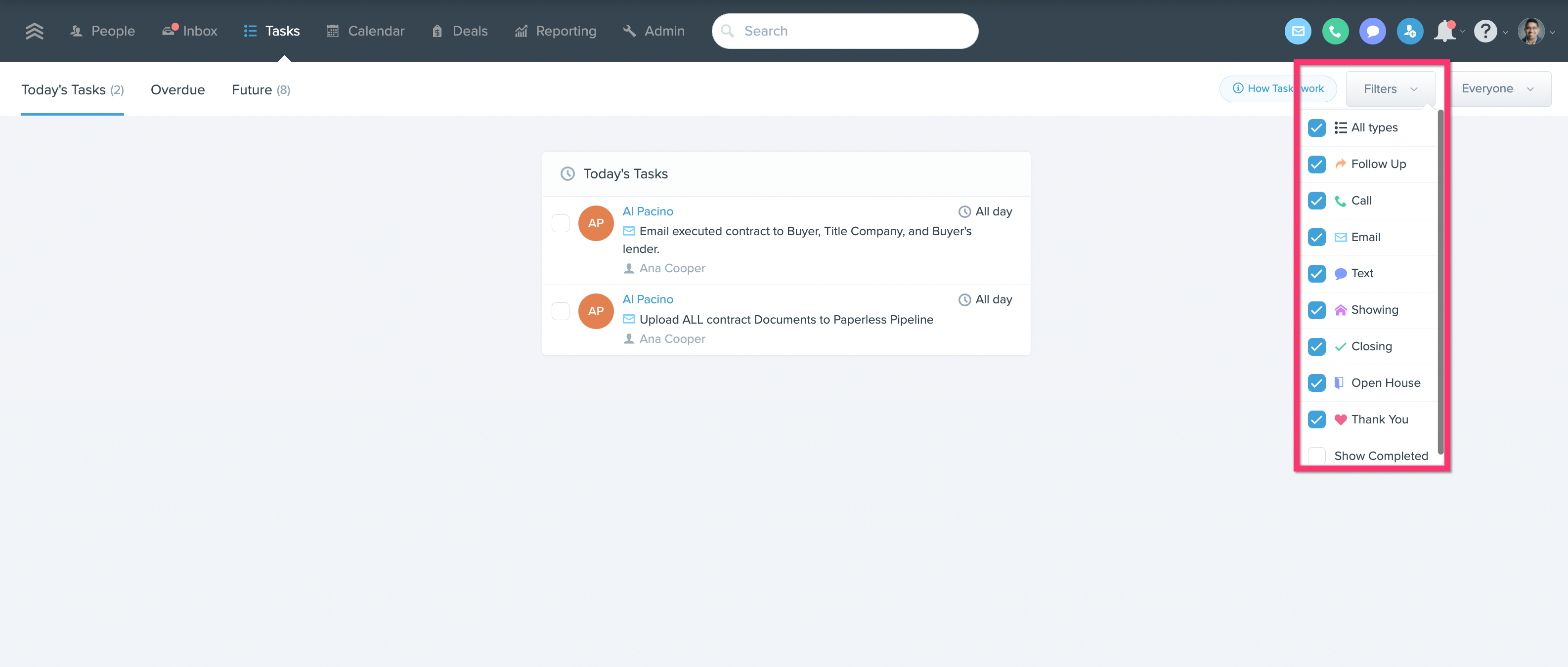 Task Notifications
In your Notification Settings, you can opt to receive a notification when you have been assigned a task or you have an upcoming task due. With these enabled, you will receive an email notification if another member of your team has assigned a task to you, or if you have added a date and time to your task and set a reminder. Only tasks with a date and time on them will send out notifications. Tasks created by an Action Plan will not send out a notification.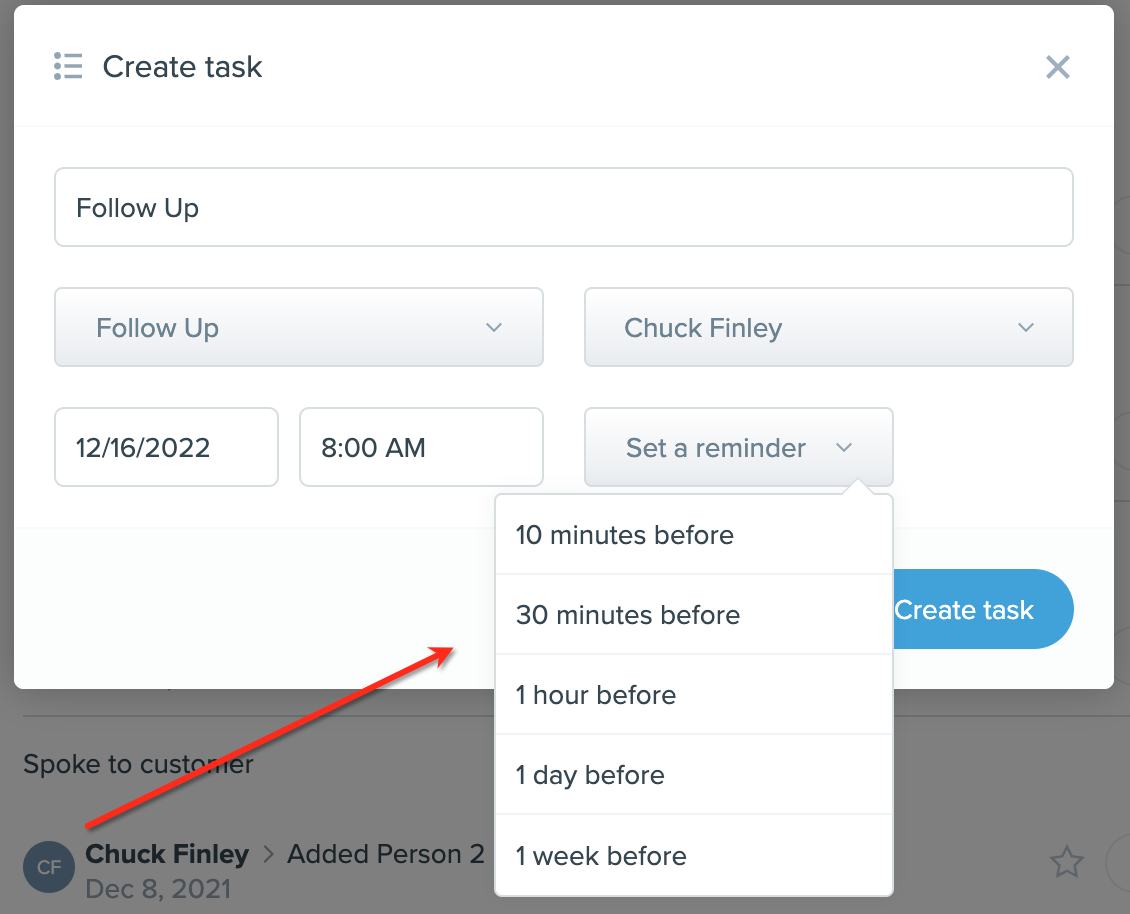 FAQs
I'd like to see what other users' tasks are. Can I do that? 
If you are an admin, yes! There is a dropdown in the top right of the Calendar and Tasks pages where you can select a specific user name. 
When will tasks set by action plans appear on my to-do list? 
Tasks will appear at around 4 am on the day that they are due. 
I have a lot of overdue tasks. How can I delete them? 
Overdue tasks can be deleted by going to Tasks > Overdue Tasks > Clear My Overdue Tasks.
Note: Users only have the ability to delete their own tasks.

How will I be notified of an upcoming task? 
In your
Notification Settings
, you can choose to receive email, desktop, and bell notifications for tasks with a date and time.