There are times when you need to assign action plans manually, whether it's because the lead was earlier than the action plan was created or a unique contact. Action plans are simple to apply manually to a contact!
Assigning Action Plans to Existing Contacts
1. Open the contact's profile page and click the plus icon in the Action Plans box on the right side of the profile page.

2. Select the Action Plan and click Activate Plan.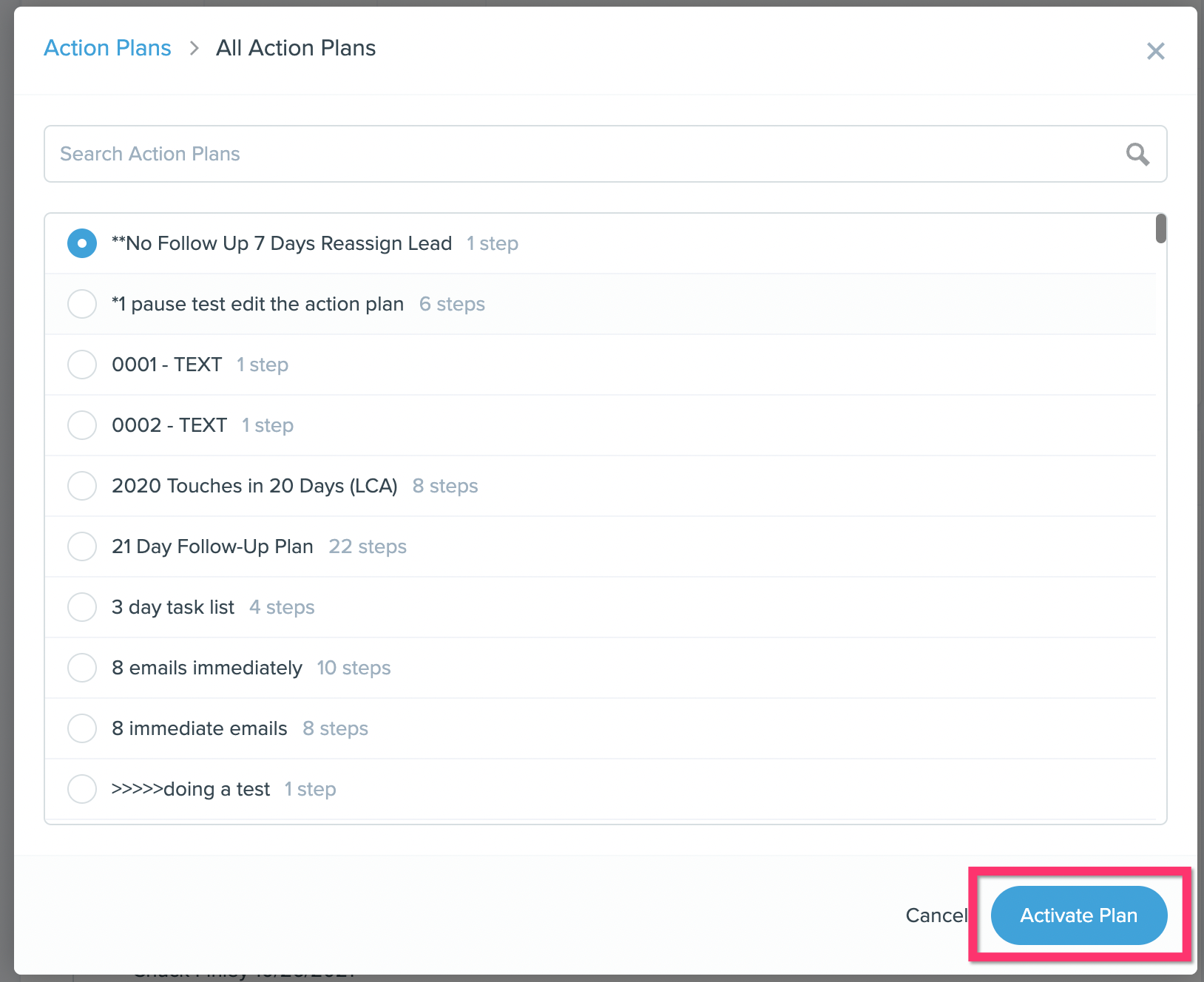 FAQs:
Can you apply an action plan multiple times to the same contact?
Yes, you can! Action plans can be applied to a contact multiple times.
How do I automatically apply action plans to new contacts from my lead sources?
Admin users will go to Admin > Lead Flow and apply the desired action plan to each lead flow source. For more information, check out these steps.