Call logs are system entries that record the date, time, and duration of calls between you and your leads. When calling via the Follow Up Boss web app, calls are automatically recorded into the system.
Logging Calls Via Desktop
If you spoke with a lead or left a voicemail it's important that you create a call log, versus just creating a regular note on the record. Call logs are great for reporting and Smart Lists as they let you reference who you spoke to and when.
To log a call, simply open the lead profile and click the fourth tab: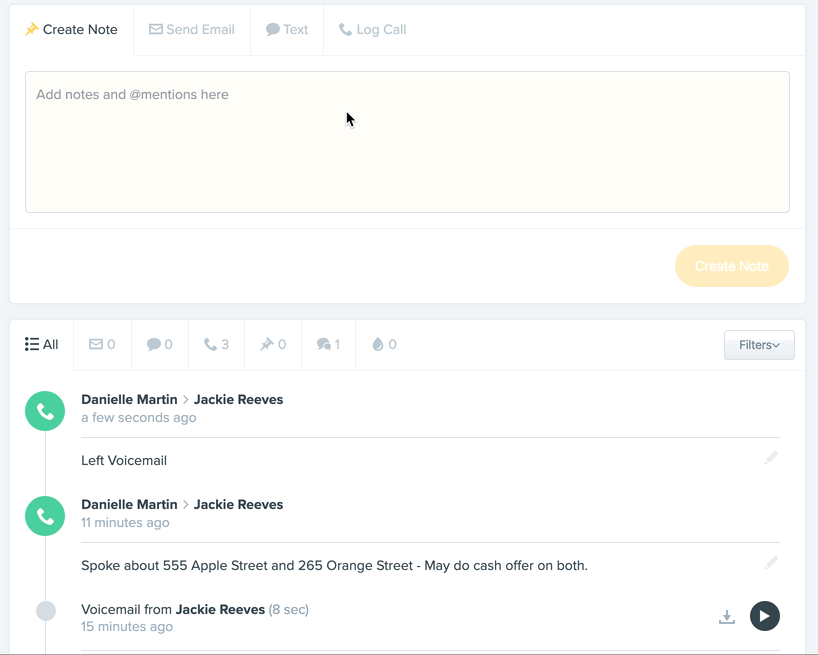 Just have a simple outcome? Use a quick-log button like "No Answer" or "Left Voicemail" to create your call log: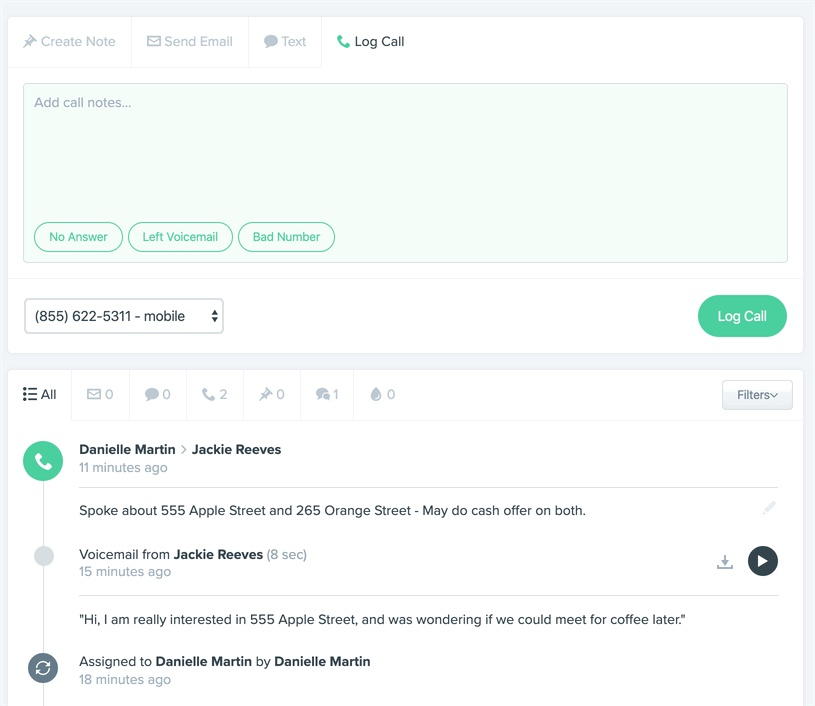 Logging Calls on Mobile
Searching Call Logs & Voicemail Transcriptions
Quickly reference information from previous calls using the search bar. This works even if you just remember a snippet of the information, like a partial address or meeting place.
Simply type your inquiry at the top of the screen, then call notes and/or voicemail transcriptions will populate in the third column: