By utilizing Follow Up Boss to monitor your deals, you can establish links between lead sources and completed transactions. This feature aids in managing your workflow, identifying the sources of your deals, and most significantly, providing precise reports.
Creating Deals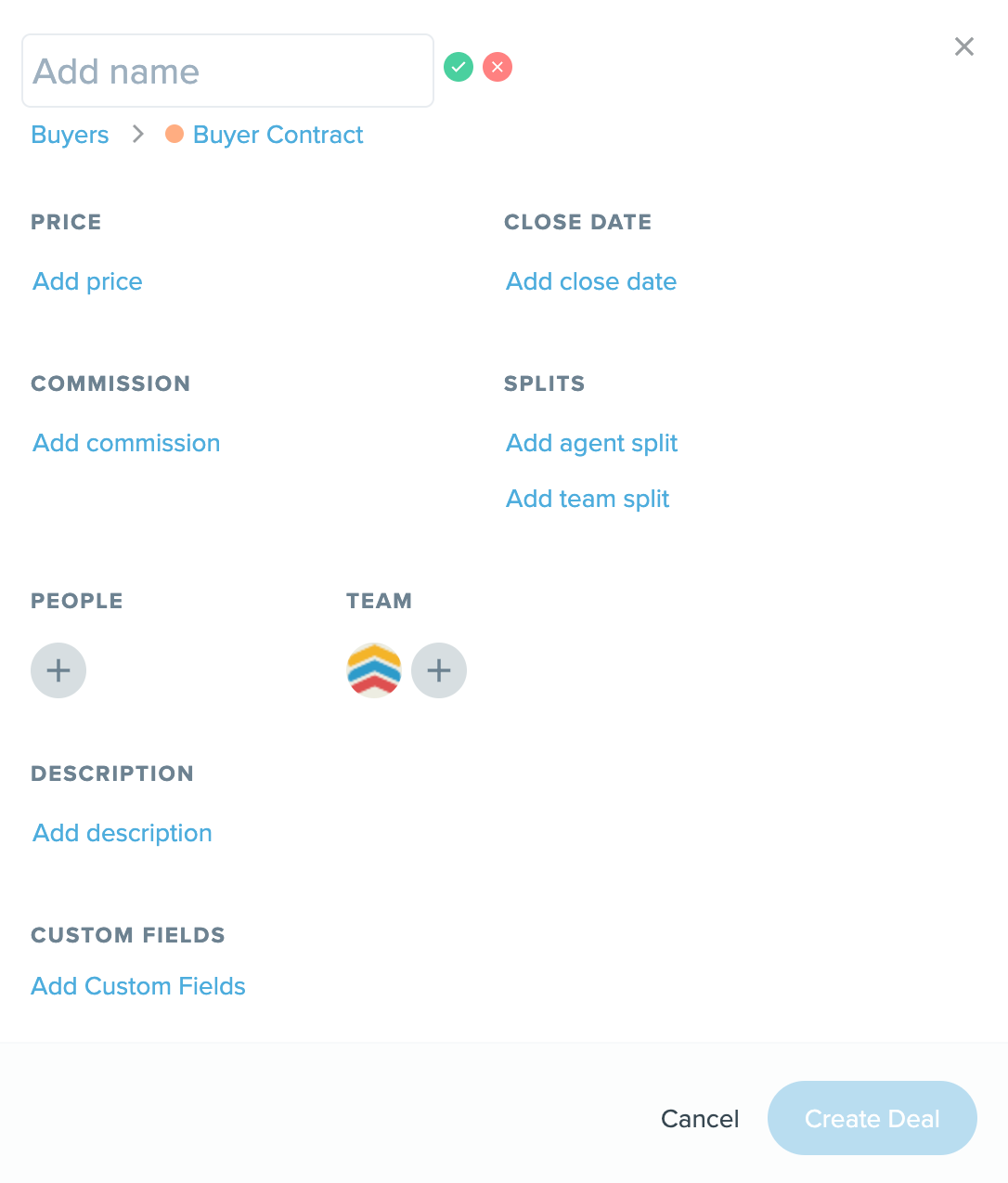 Deals can be created from the Deals tab and the lead profile. Check out Creating Deals for more information.
Deal Features
Pipelines

Pipelines are designed to organize the type of lead, such as buyers and sellers, for reporting.
Stages

Stages refer to the different deal phases such as buyer contract, offer, pending, and closed.
Reporting
Navigate to Deal Reporting for detailed reports.
Filters

View the desired deals by filtering to the deal type (current, archived, or all) and user (everyone, team, or user).
Settings

Manage deal pipelines, stages, and custom fields.
Note: This setting can be accessed by account owners.
Related Articles
Reporting & Deal Tracking | Teams
Forecast Sales Pipelines & Track Closings