Texting your information to new clients just became easier with vCard! When sending a vCard your name, FUB number, cell number, email address, avatar, and company address is sent to the lead to save to their phone contacts quickly.
Note: This feature is currently in beta. If you would like to be part of the beta testing, please reach out to our team at support@followupboss.com.
How it Works
Sending a vCard
1. Navigate to the Lead Profile, Inbox, or Quick Text to initiate a Text on the Desktop
2. Within the text editor, click Attach vCard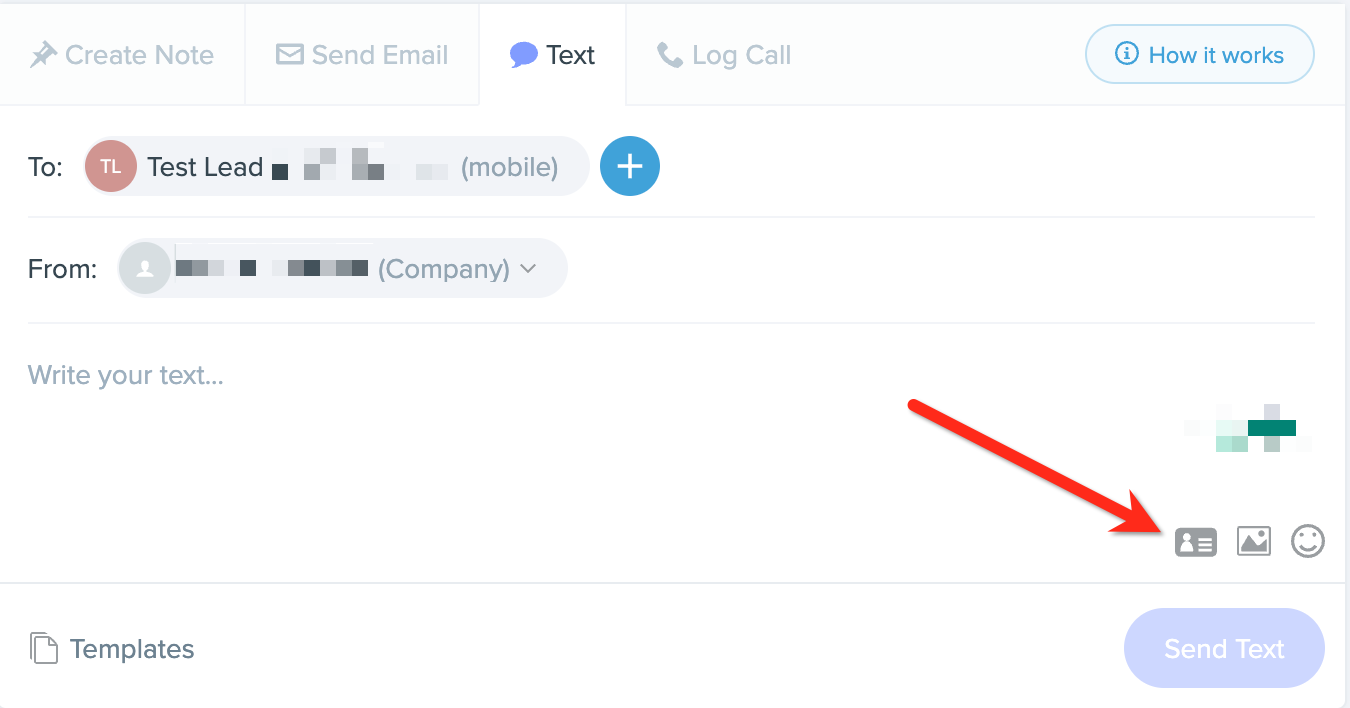 3. Select the desired Team Member(s)
4. The vCard will appear in the lower left-hand corner of the drafted text

5. Add text to the message (optional)
6. Send Text
7. On the lead profile, the vCard will appear as shown below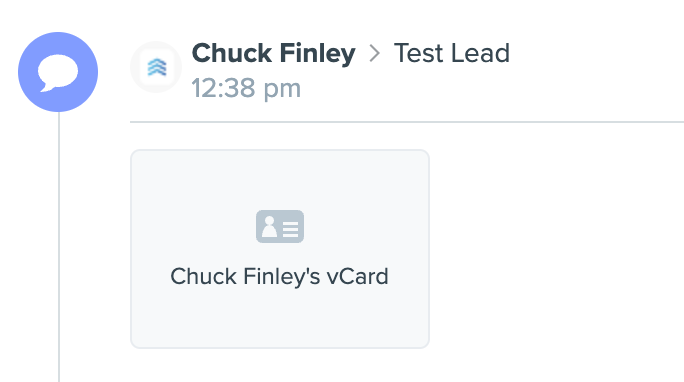 Receiving a vCard
1. The lead will receive a text message with vCard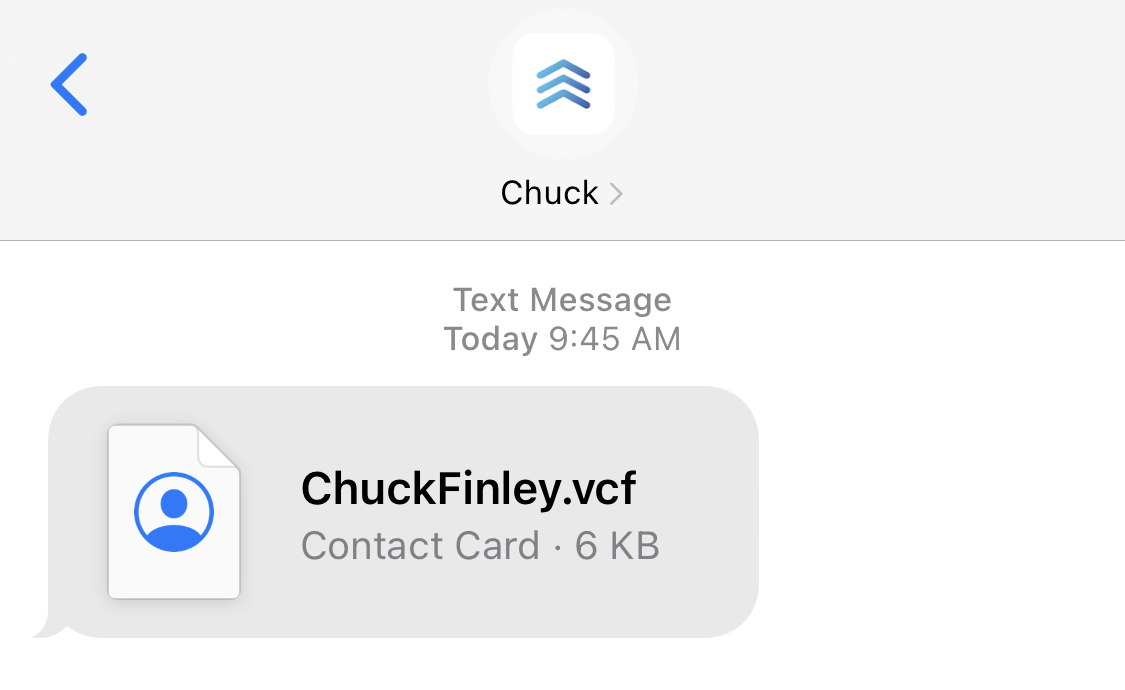 2. Click on the vCard
3. Select Create New Contact > Done to save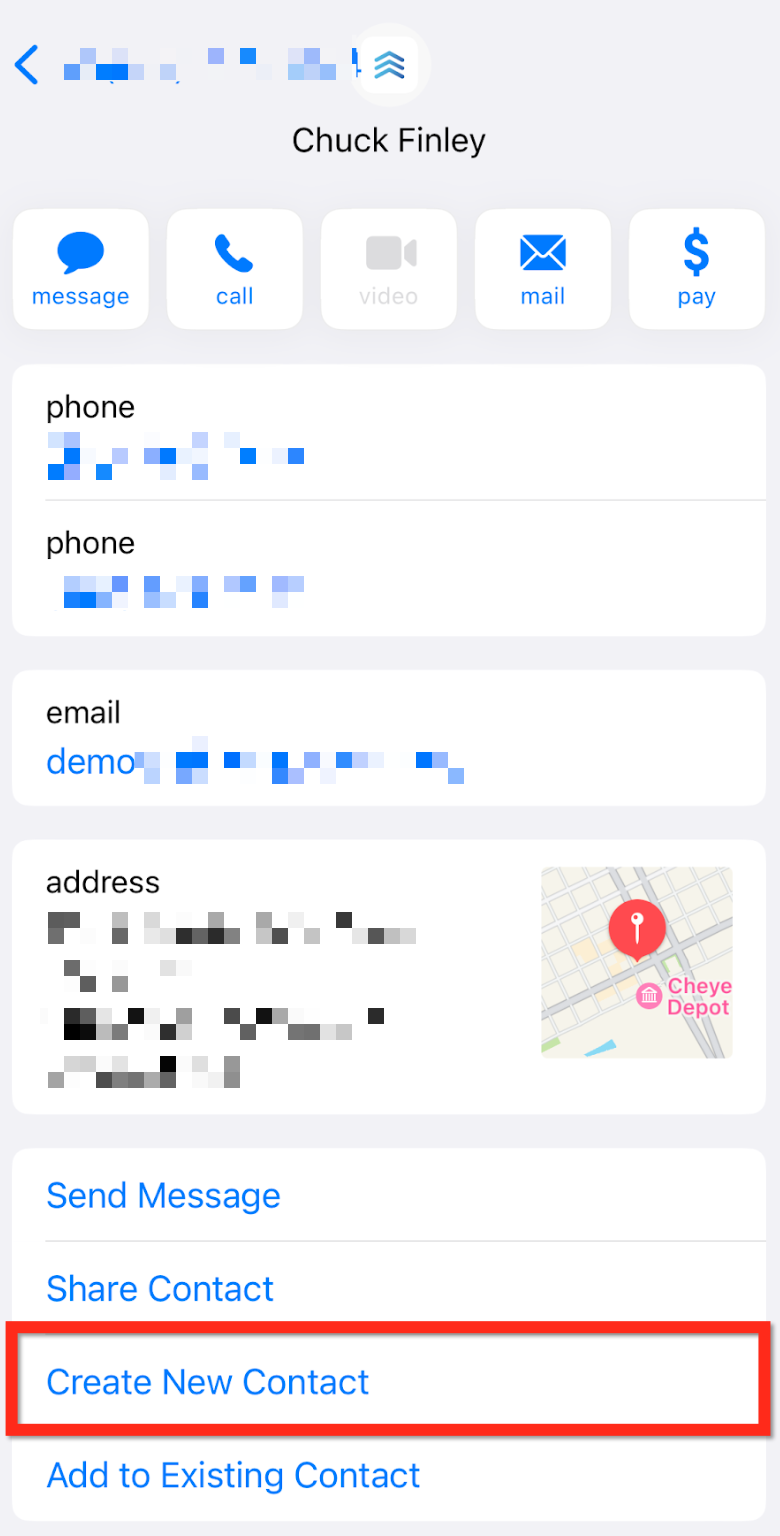 FAQs
Where is the information for the vCard pulled from?
The vCard will contain the information listed below (you can update this information in your Settings & Company Settings). If the information does not exist, it will not be included in the contents.
Name

FUB Agent Number |

Fallback:

FUB Company Number

Mobile Number

Email Address (Connected email) |

Fallback:

login email

Avatar

Company Address
How many vCards can I send at once?
You can attach as many as 4 team member vCards when sending a text message to a lead. If you need to send additional vCards, they must be sent in another text message.
Can I send a vCard from the Follow Up Boss app?
This functionality is coming soon!
Can I edit vCard information?
This functionality is coming soon!