Follow Up Boss reporting is beneficial for all team sizes to track activity, find areas to improve, and celebrate. Let's get started and dig into reporting metrics!
How it Works
How to Find Reporting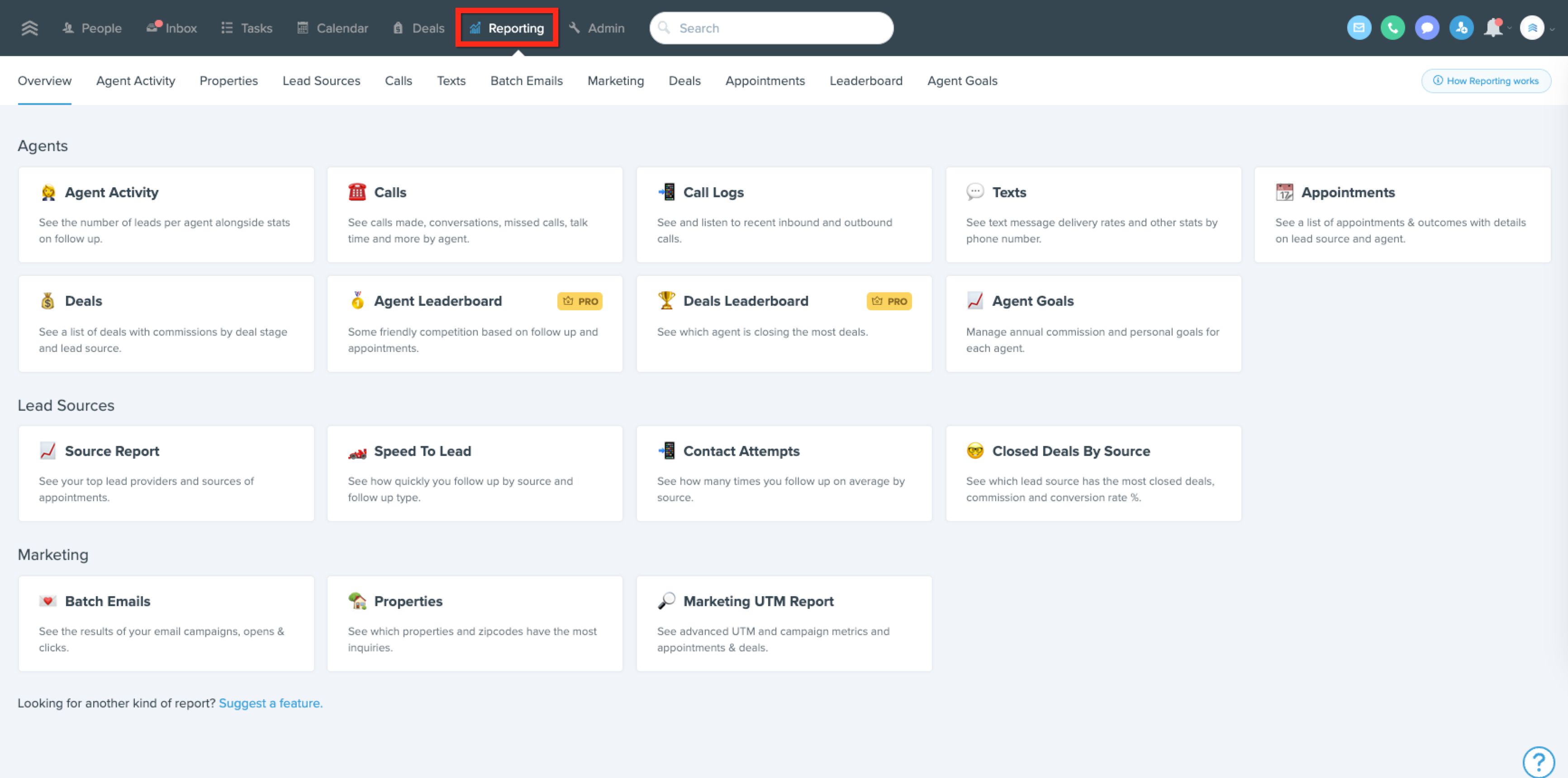 Click Reporting in the top navigation bar near the search function.
Reporting Features
Agent Activity
See Which Agents are Performing the Best
Reporting & Deal Tracking | Teams
Properties
Lead Sources
Closed deal reporting by lead source
Calls
Texts
Batch Emails
Marketing
Deals
Appointments
Leaderboard
Agent Goals
Exporting Reports
Exporting Reports to a Spreadsheet
FAQs
Is there reporting for lenders?
At this time, reporting metrics are available for Owner, Admin, and Agent roles. We are looking to add Lender reporting in the future!
How can I view additional data on how the numbers are calculated?
Simply hover your mouse over the data in question and a tooltip will appear with specific metrics.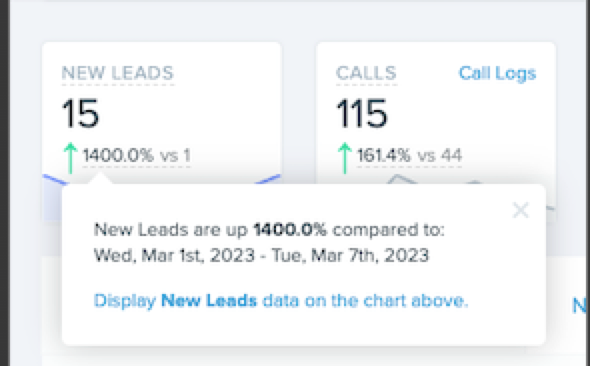 Additionally, anytime you see a grey question mark hover over it to view additional information.