With Follow Up Up Boss, we've made it easy to keep track of your business information, office hours, goals, and more right from one place. Just go to Admin > Company to make changes to your important company settings.
Note: The company page can be accessed by owners and admins.
How it Works
How to Set it Up
The company page is broken into several parts. See below for a quick breakdown of all the important company settings you can personalize.
Company Information
Be sure to add the information below. We will append this to marketing emails (action plan and batch emails) to be in compliance with anti-spam laws and we also use this for your Business Registration.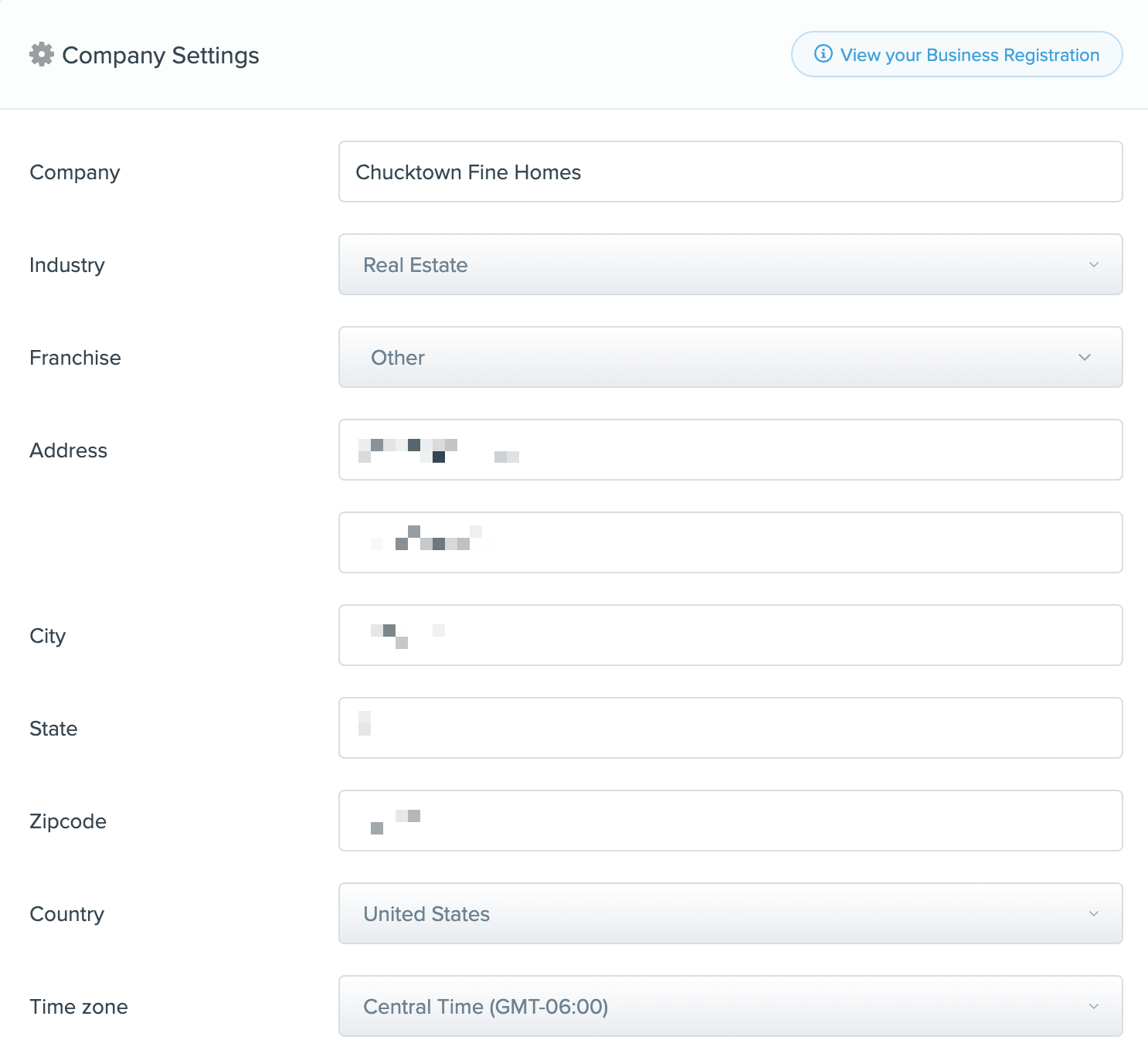 Virtual Phone
Every account has a company number and a fallback number. The company number is a virtual texting number used at the account level. See more here: Company Number. Be sure to set up a fallback number as we will use this in the unlikely event of an outage or if Follow Up Boss Numbers cannot be rung.

Office Hours
Choose the days and times your team can receive calls to Follow Up Boss numbers by setting up your office hours! For more information, check out How to Set Office Hours.

Subdomain
The subdomain of your Follow Up Boss account is internal (none of your clients see this), but you may want to change the subdomain if you switch your branding or company name, so your agents see the right information. Here is more information on how to Change Your Subdomain.

Business Insights
Want to gain insight into your team's progress and see if you are on track with your production goals? Be sure to fill out your production goals and add an email for us to send your Weekly Business Insights Email to.
Block List
Getting spammed by particular phone numbers or email addresses? It happens to us all! You can Block Phone Numbers or Emails right within Follow Up Boss.